EMAIL

Home > Product > Automotive Air Quality Sensor
Indoor Air Quality

Outdoor Environment

Health Medical

Automotive Electronics

Safety Alarm

Smart Metering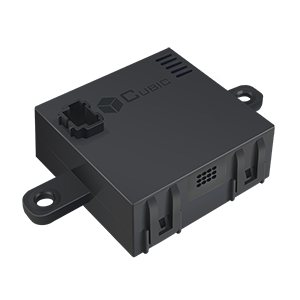 Automotive PM2.5 Sensor APMS-3004
APMS-3004
APMS-3004 is a laser particle sensor module for automotive use, capable of enduring an internal vehicle environment. This sensor can measure particle concentration PM2.5 exactly and output μg/m3 directly via mathematical algorithm and scientific calibration.
Show More
Features
Laser scattering (LSD) technology adopted for high accuracy and fast response for PM 2.5
Compact design to be smaller in size for incabin air quality monitoring
High-temperature laser module, constant power output for HVAC automatic control
Mature vehicle level circuit design
Wide measurement range for in cabin air quality
Low power consumption mode available
Key components are self-made to ensure quality and long life span
Multiple particle size outputs for in cabin air quality
Specifications
CO2 Sensor CM1106-C
Operating principle
LSD(Laser Scattering) technology
Measurement target
PM2.5 (PM1.0 PM10 optional)
Measured particle range
>0.3μm
Measurement range
0~1000μg/m³
Resolution
1μg/m³
Accuracy
≤100μg/m³ : ±15μg/m³
100μg/m³~500μg/m³ : ±15% of reading
>500μg/m³ : ±30% of reading
Response time
T90≤10s
Working temperature
-40~+85℃,0-95%RH (non-condensing)
Storage temperature
-40~+95℃,0-95%RH (non-condensing)
Power supply
9~16 VDC, standard voltage 12 VDC
Working current
≤150mA @12VDC
Standby current
≤100μA
Communication
LIN
IP rating
IP52
Dimension
60*57*31 (mm)
Show More
You can contact Cubic by telephone, mail or email , or you can submit an online Request for Quotation Form.
Email: info@gassensor.com.cn
Required*
CONTACT SALES