EMAIL

Home > Product > Gas Analyzer
Indoor Air Quality

Outdoor Environment

Health Medical

Automotive Electronics

Safety Alarm

Smart Metering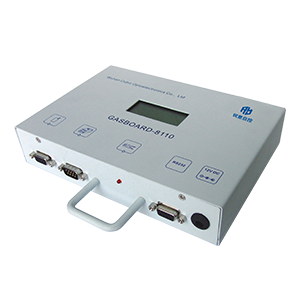 Engine RPM Sensor Gasboard- 8220
Gasboard- 8220
Gasboard-8220 Engine Tachometer is developed for supporting 3 types engine RPM measuring: magnetic, battery and noise tyes. Based on advanced design of hardware together with integrated software analysis technology for petrol engine and diesel engine's RPM measuring, this model is easy to operate, provide accurate and reliable reading.
Show More
Features
High accurcy measurements for motorcycle, 3 wheels, light duty and heavy duty vehicles.
1, 2, 3, 4, 6, 8 cylinder vehicles supporting
High accuracy, user-friendly interface
Plug and play device, free maintenance
Specifications
CO2 Sensor CM1106-C
Measurement
2/4 stroke - Gasoline/diesel RPM
Measurement range
Gasoline vehicle:400~8000 rpm;
Diesel vehicle:400~6000 rpm
Working temperature
5℃~45℃
Operating humidity
30%~90%RH
Communication
RS-232, TTL signal pulse output
Power supply
12VDC,350mA
Display
LCD display
Show More
You can contact Cubic by telephone, mail or email , or you can submit an online Request for Quotation Form.
Email: info@gassensor.com.cn
Required*
CONTACT SALES