EMAIL

Home > Product > Gas Analyzer
Indoor Air Quality

Outdoor Environment

Health Medical

Automotive Electronics

Safety Alarm

Smart Metering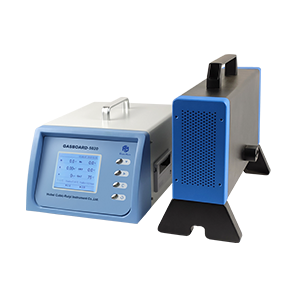 Opacity Meter Gasboard-6010
Gasboard-6010
The Gasboard—6010 opacity meter is used to measure the diesel exhaust smoke by the introduction of a proportion of the vehicle exhaust gasses into the smoke check chamber via a sample probe. It is equipped with a gas temperature, pressure valve and distribution control cell in order to ensure accuracy and repeatability. It can measure the complete opacity spectrum from 0-100% in either continuous or free acceleration test mode.
Show More
Features
Measuring opacity degree N value and light absorption coefficient K of diesel engine.
Real-time LCD display of N value and K value
Outstanding accuracy, stability and durability
Auto-zero calibration with fresh air
Equipped with RS232 interface and provides PC software
Optional Built-in printer(option)
Optional RPM/ Oil temp. measurements
Complete standard necessary accessories package
Low maintenance rate and easy to operate.
Specifications
CO2 Sensor CM1106-C
Measurement
Opacity degree K value, light absorption coefficient N value
Light absorption coefficient N valle
Technology
Partial flow sampling-type
Measuring range
K Value: 0-100%; N Value: 0-16m-1
Resolution
K Value: 0.01%; N Value: 0.10%
Accuracy
±3%FS
Warm-up time
15 minutes
Display
LCD display
Response time
TD+T90:1 second
Power
110V-220V±10% 50Hz±1Hz
Operation temperature
0~40℃
Dimension
Display:450mm*260mm*180mm(L*W*H)
Opacity meter:460mm*230mm*465mm(L*W*H)
Weight
Display:5kg,Opacity meter:7kg
Standard accessories
Sampling pipe, sampling probe and handle, communication cable,RS-232 cable, power cable
Options
Inbuilt printer,RPM measurement
Show More
You can contact Cubic by telephone, mail or email , or you can submit an online Request for Quotation Form.
Email: info@gassensor.com.cn
Required*
CONTACT SALES