EMAIL

Home > Product > Gas Analyzer
Indoor Air Quality

Outdoor Environment

Health Medical

Automotive Electronics

Safety Alarm

Smart Metering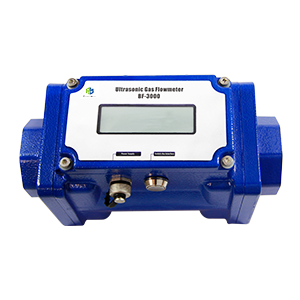 Ultrasonic Biogas Flowmeter BF-3000
BF-3000
Commercial and industrial use/ for biogas only BF-3000 Ultrasonic Biogas Flowmeter is developed for the measurement of biogas output from anaerobic digester. It is designed to withstand the wet and corrosive conditions. The built-in temperature and pressure sensors enable to make compensation and reach high accuracy.The unique composition reading function requires no additional device and input, which making it possible to continuously monitor the biogas quality and quantity with lowest investment.
Show More
Features
No moving parts, no pressure drop.
Unique Methane content measurement function.
Temperature & pressure compensation, high precision.
Easy to install, routine maintenance free.
Strong corrosion resistance from high H2S and moisture.
Cutting-edge technology of ultrasonic
Long lifetime, stable performance.
Highly integrated, good looking appearance.
Built-in industrial lithium battery.
Low-flow measurement function available
All-in-one detect probe, measure flow velocity, temperature, presure and methane concentration directly.
Specifications
CO2 Sensor CM1106-C
Application pipeline
DN32/ DN50/ DN80/ DN100/ DN125/ DN150/ DN200/ DN250/ DN300
Fow range(m3/h)
Turn down ratio 200:1;
DN32:1.3-65; DN50:3.2-160; DN80:4.8-240;DN100:8-400;DN125:12-600;
DN150:16-800;N200:32-1600;DN250:48-2400;DN300:64-3200;
Interface
DN32/ DN50:1''1/4;
DN50:2'';
DN80/ DN100/ DN125/ DN150/ DN200/ DN250/ DN300:Convex flange
Accuracy range
Class 1.5
CH4 composition
Range 30-100%VOL, Accuracy ±5% FS
Power suppy
External power supply: Safety Barrier Ui=5V,L=100mA (main power supply)
Interal batery:3.6V LS26500 (backaup power supply)
Communication
RS-485
Explosion levels
ExibⅡAT4 Gb
Protection class
lP65
Work temperature
-10℃ to +40℃
Humidity
≤99%
Working pressure
0-200kPa
Show More
You can contact Cubic by telephone, mail or email , or you can submit an online Request for Quotation Form.
Email: info@gassensor.com.cn
Required*
CONTACT SALES