EMAIL

Home > Product > Gas Analyzer
Indoor Air Quality

Outdoor Environment

Health Medical

Automotive Electronics

Safety Alarm

Smart Metering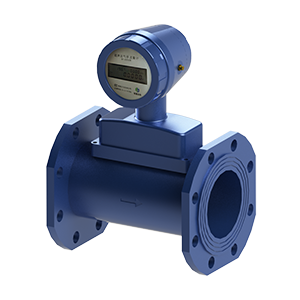 Ultrasonic Flow Meter BF-3000B
BF-3000B
BF-3000B Ultrasonic Gas Flowmeter is based on bypass measurement method, which can measure the flow rate of biogas, air, natural gas and other gases. In the bypass type flow meter, flow in the main line is inferred by measuring the flow in a small bypass line, it can effectively solve the problems such as moisture and sensor corrosion, and improve the measurement accuracy.
Show More
Features
No movable parts, no pressure drop.
Unique methane content reading function.
Ultrasonic technology, high precision, long lifetime.
Combination of the pressure and ultrasonic transit time differential principle, the flow measurement of large pipeline available.
No effect if installation and maintenance when the pipeline is working.
Low power consumption. Battery can be used for more than 5 years.
All-in-one detecting design, measure flow velocity, temperature, pressure and methane concentration directly.
Specifications
CO2 Sensor CM1106-C
Application pipeline
DN32/ DN50/ DN80/ DN100/ DN125/ DN150/ DN200/ DN250/ DN300
Fow range(m3/h)
Turn down ratio 200:1;
DN32:3-65; DN50:8-160; DN80:12-240;DN100:20-400;DN125:30-600;
DN150:40-800;DN200:80-1600;DN250:120-2400;DN300:160-3200;
Interface
Convex flange
Accuracy range
Class1.5
CH4 composition
Range 30-100%VOL, Accuracy ±5% FS
Power suppy
External power supply: Safety Barrier Ui=5V,L=100mA (main power supply)
Interal batery:3.6V LS26500 (backaup power supply)
Communication
RS485
Explosion levels
ExibⅡAT4 Gb
Protection class
lP65
Work temperature
-10℃ to +40℃
Humidity
≤99%
Working pressure
0-200kPa
Show More
You can contact Cubic by telephone, mail or email , or you can submit an online Request for Quotation Form.
Email: info@gassensor.com.cn
Required*
CONTACT SALES