EMAIL

Home > Product > Gas Analyzer
Indoor Air Quality

Outdoor Environment

Health Medical

Automotive Electronics

Safety Alarm

Smart Metering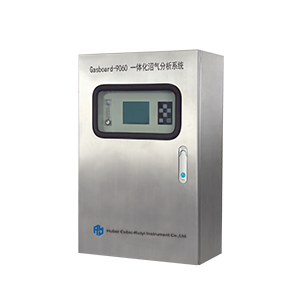 Online Biogas Monitoring System Gasboard-9060
Gasboard-9060
Gasboard-9060 Online Biogas Monitoring System is designed to measure the concentration of CH4 ,CO2 ,H2S and O2 continuously in different biogas applications. It consists of four parts: Gas sampling and conditioning unit, Gas analysis unit, Control unit for auto drain and Data transmission, multiple sampling points is supported. Automatically proceed sampling, analyzing, drainage and so on process. Realized unattended operation 7*24hrs biogas monitoring.
Show More
Features
Gasboard-9060 measures CH4, CO2 and O2 gases for continuous monitoring.
The modular sensor design enables users easy on serviceability and onsite maintenance.
Supports multiple sampling points.
Optional heater or cooler is available applied to different applications condition.
Adopts self-developed H2S modular with auto air purge to applied to high/ low H2S monitoring.
Free maintenance gas conditioning unit and corrosion resistant design.
Equipped with 7 inch touch screen to display real time data timely.
Comprehensive technical proposal, installation and after-sales services.
Specifications
| | CO2 Sensor CM1106-C |
| --- | --- |
| Technology | CO2,CH4(NDIR); H2S,O2(ECD) |
| Measuring range | CH4:0-100%; CO2:0-50%; O2:0-25%; H2S: 0-9999 ppm |
| Resolution | CH4/CO2/O2:0.01%;H2S:1ppm |
| Precision | CH4/CO2:≤±2%FS;O2 H2S:≤±3%FS |
| Repeatability | CH4/CO2/O2/H2S:≤±2%FS |
| Dimensions | H700xW450xD220mm |
| Material | stainless steel plate thick 2mm |
| Installation parts | 4 brackets for wallmounting |
| Operatimg temperature range | -15℃ to +45℃ |
| 0perating humidity range | 0-95% RHmon condensing |
| Emvironment pressure range | 80-120kPa |
Note1: Measuring range can be defined as customer request. Wal-mount IPS4 stainless steel cabinet for outdoor installation
Note2:Hinged front door with visualization. Door damping with 6 bolts M8
Note3: Other component specifications:
Stainless steel connector for gas inlet,gas outlet, zero air inlet and drain ports.
Manual valve for measure/calbration selection.
Gas flow adjuster.
Note4:Gas sampling and conditioning(Flexible]:
Pre-filtration by coalescing fiter with peristaltic pump for continuous condensate removal.
Built-in heater avoid water condensate block the pipe in the winter.
Show More
You can contact Cubic by telephone, mail or email , or you can submit an online Request for Quotation Form.
Email: info@gassensor.com.cn
Required*
CONTACT SALES