EMAIL
Home > PRODUCT > Gas Analyzer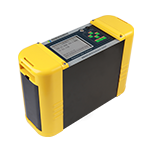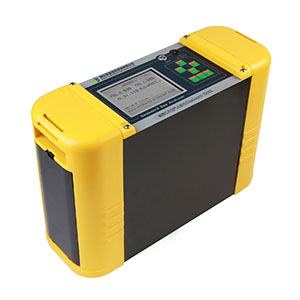 Portable Infrared Biogas Analyzer Gasboard-3200L
Gasboard-3200L portable biogas analyzer is designed to measure CH4, CO2, H2S and O2 concentration simultaneously in different biogas applications, like landfill, water treatment, CDM projects, anaerobic digestion and other fermentation processes, based on NDIR technology for CH4, CO2 gases, ECD technology for H2S and O2 gases. This model can be powered by lithium battery ensure easy carrying among different measuring points.
Features
Measures CO2, CH4, O2, H2S gases with customized measure range
Modular sensor design ensures easy on operation and maintenance
Self-developed gas conditioning device to remove vapor and dust in biogas for analyzer's protection in long term operation
Built in rechargeable lithium battery for easy carrying
Stores and downloads readings available.
Specifications
CO2 Sensor CM1106-C
Measurement
CO2, CH4,H2S,O2
Technology
CO2,CH4(NDIR); H2S,O2(ECD)
Range
O2:0-50%, CH4:0-100%
H2S:0-9999ppm, O2:0-25%
(Note: measurement range can be customized.)
Resolution
Co2,CH4,O2:0.01%,H2S:1ppm
Precision
CO2,CH4:≤1%FS
H2S,O2:≤2%FS
Repeatability
CH4,H2S,CO2,O2≤1%
Gas flow
0.7-1.2L/min
Inlet pressure
2kPa-50kPa
Sampling gas condition
no dust no water, no tar
Response time(T90)
<10s (NDIR)
Communication interface
RS-232
Power supply
built-in rechargeable lithium battery
Work temperature
0-50℃
Relative humidity
≤95% non condensing
Ambient pressure
86-108kPa
Dimension
295*196*62mm(L*W*H)
Weight
5kgs
You can contact Cubic by telephone, mail or email , or you can submit an online Request for Quotation Form.
Email: info@gassensor.com.cn
Required*

Buy Our Products at Your Local Distributor
Add: Fenghuang No.3 Road, Fenghuang Industrial Park, Eastlake Hi-tech Development Zone, Wuhan, 430205, China
Tel: +86-27-81628827
Fax: +86-27-87401159
Email: info@gassensor.com.cn
© 2002-2022 Cubic Sensor and Instrument Co.,Ltd. All rights reserved.