EMAIL

Home > Product > Gas Analyzer
Indoor Air Quality

Outdoor Environment

Health Medical

Automotive Electronics

Safety Alarm

Smart Metering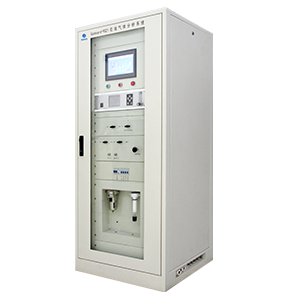 Syngas Analysis System Gasboard-9021
Gasboard-9021
A critical issue with biomass and coal gasification processes is the presence of tar and dust in the process gas. These are usually removed by the client but it can occur that some remaining quantities need to be eliminated at the level of the gas analysis system.

For these applications, Syngas Analysis Systems Gasboard-9021 designed with a special gas conditioning system consisting in dust and soot/tars pre-filtration unit with bubbler, filters, water collectors, peristaltic pumps, manual bubbler water filling/emptying system, etc. to withstand the corrosion and pollution on a long term basis continuously working condition.

Syngas analysis technology from Cubic-Ruiyi instrument is protected by Patent Cooperation Treaty (PCT). Syngas Analysis Systems Gasboard-9021 also equipped with advanced PLC controlling system to implement the processes of sampling, washing, conditioning, cooling, draining, water refreshing, analyzing, by-pass empting, exhausting and so on automatically, so as to realize 7X12hrs unattended real time monitoring.

Show More
Features
PCT approved product based on IR & TCD technologies to measure syngas composition. (EU and US Authorization No.: EP2796856, US9857323).
Replacement to gas chromatography, mass spectrometry.
Patented NDIR and TCD technology, including ECD technology for reliable measurement of eight gases.
High-selectivity CH4 gas sensor, no interference from other hydrocarbons.
Fully compensated H2 sensor, no interference from CO, CO2, CH4 based on the intelligent correction.
Integrated with gas sampling &conditioning part, analysis part and controlling part, suitable for continuous unattended real time monitoring.
Applications:
Energy: Gasification of biomass/municipal waste/solid waste/coal
Pyrolysis of tyre/plastic
Pertrochemical:Methanol Production,Hydrogen Production
Metallurgy:Direct Iron Reduction,Converter,Coking Process,Blaste Furnace,Heat Treatment
Oil& Gas:Natural Gas,Coal Bed Gas
Specifications
CO2 Sensor CM1106-C
Size
1800mm(L) *700mm(W) *600mm(H)
Weight
250kg
Power supply
AC220V,50Hz
Output Communication
4-20mA
Gas Condition
No Tar, No Dust and No Water
Inlet Gas Pressure
(2~50) kPa
Optimal flow Rate
(0.7~1.2) L/min
Response Time
T90<15s (NDIR)
Repeatability
≤1%F.S.
Resolution
0.01%
Accuracy
CO/CO2/CH4/C2H2/C2H4/CnHm:±1%F.S.
O2/H2:±2%F.S.
Measurement Range
CO/CO2/CH4/H2:(0~100)%
O2:(0~25)%
C2H2/C2H4/CnHm:(0~10)%(optional)
Gas Measured
CO, CO2 , CH4, CnHm, C2H2, C2H4 by NDIR sensor ;
H2 by thermal conductivity detector
O2 by electrochemical sensor
(Paramagnetic O2 sensor on request)
Show More
You can contact Cubic by telephone, mail or email , or you can submit an online Request for Quotation Form.
Email: info@gassensor.com.cn
Required*
CONTACT SALES