EMAIL
Home > PRODUCT > Gas Analyzer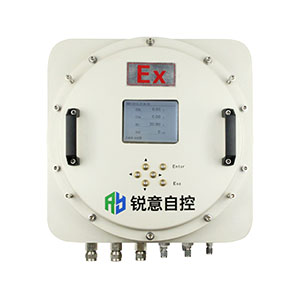 Wall-Mounted Natural Gas Analyzer Gasboard-3500
Online infrared analyzer Gasboard-3500 is specifically designed for fuel gas quality analysis and heating value monitoring. It is widely used in bio-methane gas, natural gas and landfill industries. It consists of three parts: pretreatment unit, control unit and analysis unit. It can implement sampling, drainage and other operations automatically and achieve 24 hours unattended working conditions.

This analytical instrument is used to measure the concentration of CH4, CO2, O2, CnHm and other gases in the sample gas online, and can calculate the calorific value of gas in real time. It is an indispensable detection device for improving gas utilization efficiency, saving energy and ensuring safe production.

Features
Modular sensor design ensures easy & cost effective maintenance.
Patented technology to detect CH4 in C2+ hydrocarbon presence.
Precise CnHm measurement with correction based on CH4 measurement.
Online measurement and real time calculation of gas heating value.
Constant temperature enclosure for NDIR sensors to avoid influence by temperature fluctuation and improve the measurement accuracy.
Auto-zeroing function with air, efficiently control the zero drift.
Bluetooth module with smart phone APP software to realize remote online diagnosis function.
Hazardous area certified of ExdIICT6
Specifications
CO2 Sensor CM1106-C
Measurement
CH4,CO2,02,H2S
Technology
CH4/CO2(NDIR);O2,H2S(ECD)
Range
CH4:0~100%,CO2:0~50%
02:0~25%,H2S:0-9999ppm
Measurement range can be customized
Resolution
CH4,CO2,02:0.01%H2S:1ppm
Precision
CH4,co2≤1%FS,O2,H2S:≤ 2%FS
Repeatability
≤1%
Flow
(0.7-1.2)L/min
IP Grade
IP65
Ex-Proof Grade
EXDIICT6
Inlet pressure
(2-50)kPa
Sampling gas condition
no water vapor, no dust,no tar
Response time (T90)
T90<15s(NDIR)
Communication interface
RS-232/RS-485
Output
4~20mA
Power supply
AC110V/220V1±44V,5OHz±1Hz
Display
LCD
Temperature
-15℃ to +45℃
Ambient pressure
80~120kpa
Relative humidity
≤95%,no condense
Size
670mm(L)*612mm(W)* 255 mm (H)
Weight
Approx.70 kg
You can contact Cubic by telephone, mail or email , or you can submit an online Request for Quotation Form.
Email: info@gassensor.com.cn
Required*

Buy Our Products at Your Local Distributor
Add: Fenghuang No.3 Road, Fenghuang Industrial Park, Eastlake Hi-tech Development Zone, Wuhan, 430205, China
Tel: +86-27-81628827
Fax: +86-27-87401159
Email: info@gassensor.com.cn
© 2002-2023 Cubic Sensor and Instrument Co.,Ltd. All rights reserved.