EMAIL

Home > Product > Gas Analyzer
Indoor Air Quality

Outdoor Environment

Health Medical

Automotive Electronics

Safety Alarm

Smart Metering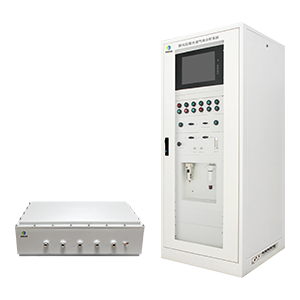 Laser Raman Gas Analyzer LRGA-6000
LRGA-6000
Laser Raman Spectrometer Gas Analyzer LRGA-6000 is based on the principle of laser Raman scattering, which enhances, collects, processes and identifies the characteristic Raman scattering spectra of the gas to be measured and quantifies the content. Online real time measurement for various gases on full range simultaneously.
Show More
Features
High precision with Laser Raman gas characteristics fingerprint technology.
Full function to measure all the main components in synthesis gas in one instrument.
Can online measure multi-components gas, including H2S, in real time.
Wide detection range from 0.01 -100%, for full-range gas concentration measurement.
Quick response, directly show all the composition after sample gas enter into analyzer.
Low operation & maintenance cost, no carrier gas, no consumables.
Automatic temperature and pressure correction, no drift in using.
Specifications
CO2 Sensor CM1106-C
Measuring gases
H2, N2, O2, CO, CO2, CH4, C2H2, C2H4, C2H6, C3H8, H2S, H2O, NH3, IC4, NC4 simultaneously
Principle
Laser Raman Scattering Fingerprint of Gases
Measurement Time
1-300s(adjustable)
Measurement Range
0-100%(Macro Components, adjustable)
0-500oppm(Macro Components, adjustable)
Accuracy
1%FS(Full Scale)
Resolution
0.01%(Macro Components)
1ppm(Macro Components)
Show More
You can contact Cubic by telephone, mail or email , or you can submit an online Request for Quotation Form.
Email: info@gassensor.com.cn
Required*
CONTACT SALES