EMAIL
Home > PRODUCT > CO2 Sensor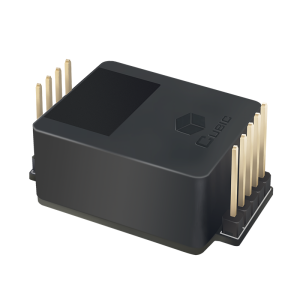 5% NDIR CO2 Sensor
CM1107H
CM1107H is base on dual beam platform with measurement range 0-5.00% Vol. It is with idea sensing solution for control- and alarm applications. It can be integrated into a wide range of different CO2 alarm applications that are critical in ensuring safety such as cellar, brewery, agriculture facilities, industrial plants, ,and dry ice storage, code chain, and is also can be used for ventilation system, air purifier, air conditioner, ect.
Features
NDIR technology with independent intellectual property
Dual beam detection for superior stability and better accuracy
High accuracy, long term stability, long life (>10years)
Temperature calibration within whole measurement range
Signal output UART/I2C
Small size and compact structure, easy to install
You can contact Cubic by telephone, mail or email , or you can submit an online Request for Quotation Form.
Email: info@gassensor.com.cn
Required*

Buy Our Products at Your Local Distributor
Add: Fenghuang No.3 Road, Fenghuang Industrial Park, Eastlake Hi-tech Development Zone, Wuhan, 430205, China
Tel: +86-27-81628827
Fax: +86-27-87401159
Email: info@gassensor.com.cn
© 2002-2022 Cubic Sensor and Instrument Co.,Ltd. All rights reserved.