EMAIL
Home > PRODUCT > Particulate Matter Sensor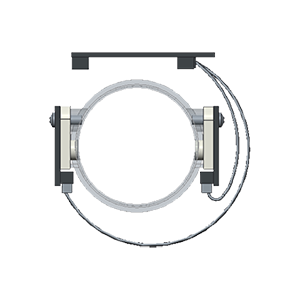 LED Dust Sensor for Vacuum Cleaner
PM1009
The LED dust sensor PM1009 adopts the infrared correlation principle, can accurately measure 4-channel particle count for different particle size for 10μm-60μm, 60μm-180μm, 180μm-500μm and >500μm which pass through vacuum cleaner's vacuum pipe or vacuum extension rod pipe, etc. (Note1)
Features
Easy integration to customer device;
4-channel particle count output for different particle size range: 10μm-60μm, 60μm-180μm, 180μm-500μm and 500μm;
Quick response;
Specifications
Note 1:
- Vibration mitigation measures such as rubber gaskets should be taken to avoid vibration when installing the transmitting and receiving parts;
- The fixed installation should be 180° between the transmitting part and receiving part;
- The distance between transmitting part and receiving part should be less than or equal to 60mm;
- When dust contaminates the lens of receiving part,it can be wiped by medical cotton swab soaked in water and then with a dry swab to wipe it again.Do not use alcohol.

You can contact Cubic by telephone, mail or email , or you can submit an online Request for Quotation Form.
Email: info@gassensor.com.cn
Required*

Buy Our Products at Your Local Distributor
Add: Fenghuang No.3 Road, Fenghuang Industrial Park, Eastlake Hi-tech Development Zone, Wuhan, 430205, China
Tel: +86-27-81628827
Fax: +86-27-87401159
Email: info@gassensor.com.cn
© 2002-2022 Cubic Sensor and Instrument Co.,Ltd. All rights reserved.