EMAIL

Home > Product > Particulate Matter Sensor
Indoor Air Quality

Outdoor Environment

Health Medical

Automotive Electronics

Safety Alarm

Smart Metering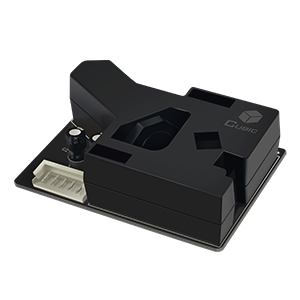 LED Particle Sensor
PM1003
PM1003
PM1003 infrared (LED) particle sensor real time output PM2.5.Designed to detect the variation trend of particle concentration size between 1.0μm~10μm. It can measure dust concentration in the air by detecting the intensity of scattered light,and output real time concentration via mathematical algorithm and scientific calibration.
Show More
Features
Particle measured size range: 1.0μm~10μm
Built-in MCU, directly output particle mass concentration (μg/m3)
Electromagnetic shielding, anti-interference
High stability and good consistency
Signal output optional: PWM, UART
Temperature compensation within whole measurement range
You can contact Cubic by telephone, mail or email , or you can submit an online Request for Quotation Form.
Email: info@gassensor.com.cn
Required*
CONTACT SALES