EMAIL

Home > Product > Refrigerant Gas Leakage Monitoring Sensor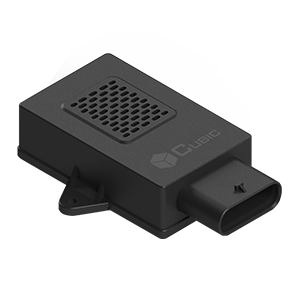 A2L Refrigerant Gas Sensor-AM4205 Series
AM4205
Cubic NDIR refrigerant gas sensor AM4205 mainly targets at A2L gas, such as R32, R454A, R454B, R454C, or A3 hydrocarbon like propane R290.
Based on NDIR (Non-Dispersive Infrared) technology, AM4205 could detect and monitor refrigerant leak then provide early warning, it has advantages of fast response, high accuracy and good long-term stability.
The sensor has been developed with standard gas and is efficiently calibrated in the factory by Cubic own calibration technology. The sensing solutions can not only output an alert, but also directly participate in mitigation or shut-down procedures.
AM4205 sensor is widely used for detecting or monitoring refrigerant leakage in these fields, such as commercial /transport /industrial refrigeration, automotive air conditioning, commercial air conditioning, heat pumps, etc.

Show More
Features
Dual Beam NDIR Technology
High Resolution
Up to 0~100% LFL Range
Digital output of gas concentration
Factory calibrated
Internal temperature sensor
Built-in heater to avoid condensation and frost
Fast response, long lifetime
Faults Diagnostics & Error Generation
OEM/ODM sensor detector is available
Specifications
Refrigerant Sensor Solutions are OEM based.
The above features and specifications are one of the typical versions. OEM/ODM refrigerant gas leakage detectors are available. To get more technical information and customized air quality sensor solutions, please contact 027-81628827 or info@gassensor.com.cn

Show More
You can contact Cubic by telephone, mail or email , or you can submit an online Request for Quotation Form.
Email: info@gassensor.com.cn
Required*
CONTACT SALES