EMAIL

Home > Product > Automotive Air Quality Sensor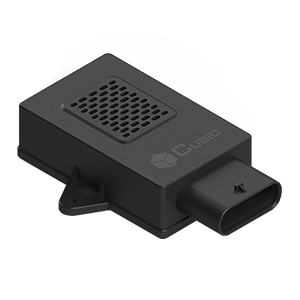 Automotive CO2 Sensor
ACDS-1001
ACDS-1001
ACDS-1001 is CO2 sensor based on NDIR (non-dispersive infrared) technology. The dual channel diffusion sampling method makes it applicable for automotive HVAC automatic control system.It enables the constant cabin fresh air supply and improves the cabin comfort. At the same time, it can also be applied to automotive air conditioner refrigerant leakage monitoring to ensure the automobile system safety. The sensor has advantages of high accuracy, fast response, no cross interference, low power consumption and long lifetime.
Show More
Features
NDIR (non-dispersive infrared) dual channel technology
Wide measurement range, up to 40000ppm
High accuracy for whole measurement and temperature range
Fast response: T90≤25s
No cross interference,stable perfomance
Low power consumption in μA level
Vehicle-level (AEC-Q compliance) mature circuit design for harsh vehicle environment
15+ years lifetime
You can contact Cubic by telephone, mail or email , or you can submit an online Request for Quotation Form.
Email: info@gassensor.com.cn
Required*
CONTACT SALES