EMAIL
Home > PRODUCT > Automotive Air Quality Sensor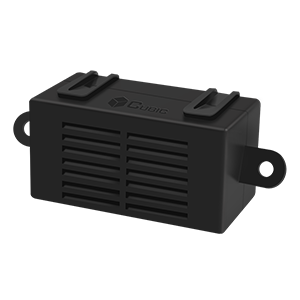 Automotive CO2 Sensor
ACDS-1000
ACDS-1000 is a non-dispersive infrared (NDIR) CO2 sensor, The double-channel diffusion sampling method is adopted to realize the automatic new risk control system of CO2 refrigerant of hvac, which can provide fresh air in the cabin at any time and aid drivers alertness.
Features
NDIR technology with independent intellectual property;
Automatic matrix whole measurement and whole temperature range calibration, higher accuracy and stability;
Auto-calibration mechanism;
Comply with ISO16750 vehicle standard;
Low power consumption, small size;
Subject to commercial consideration customization of firmware, connector and enclosure is possible.
You can contact Cubic by telephone, mail or email , or you can submit an online Request for Quotation Form.
Email: info@gassensor.com.cn
Required*

Buy Our Products at Your Local Distributor
Add: Fenghuang No.3 Road, Fenghuang Industrial Park, Eastlake Hi-tech Development Zone, Wuhan, 430205, China
Tel: +86-27-81628827
Fax: +86-27-87401159
Email: info@gassensor.com.cn
© 2002-2022 Cubic Sensor and Instrument Co.,Ltd. All rights reserved.