Gear Up for Health Run Event
On May 7th, Cubic Health Run Event- Moving Forward to a New Journey-is held in the Greenway of Longquan Mountain Scenic Area in Wuhan. More than 300 employees from Cubic lined up on the greenway, gearing up for the health run event, with an attitude of forging ahead and the spirit of overcoming difficulties and facing challenges.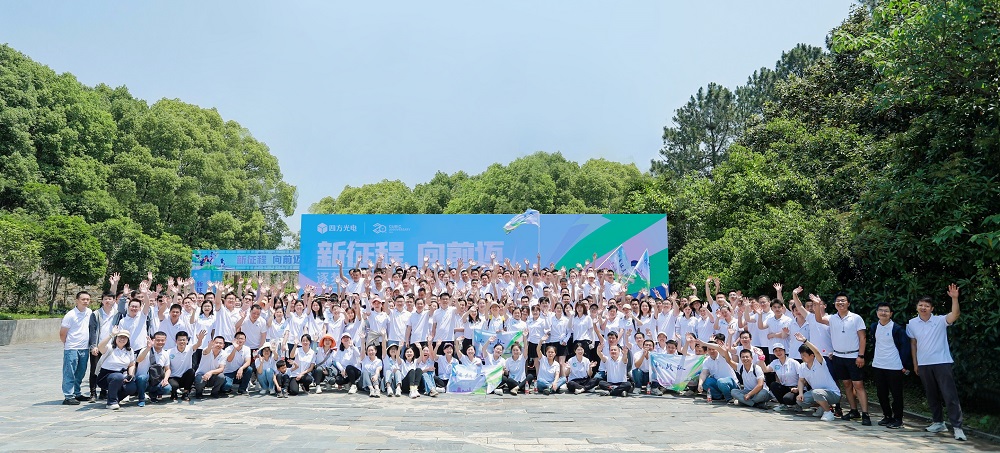 At the opening ceremony, General Manager of Cubic, Mr. Zhiqiang Liu, delivered an opening speech.
"I hope everyone can enjoy the health run event, and enhance physical exercise and fitness in daily life to strengthen muscles and bones, promote positive emotion, and delight both body and mind. Let's run together. Run for happiness, run for health, and run for a brilliant future of high-quality development of Cubic!"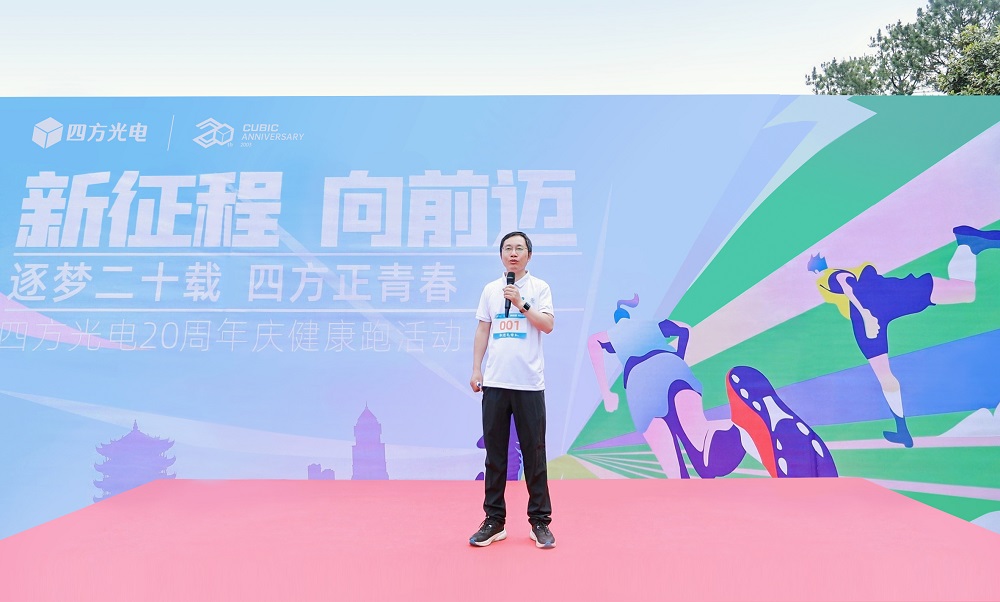 Spare No Effort to Forge Ahead
With the firing of the starting gun, the health run event officially started with a lively atmosphere. Not only did the participants try their best to run fast, but the audience cheered for them passionately.
The total length of the track is 10km. The health run event consists of three parts, 10km women's individual race, 10km men's individual race and 10km team race with 17 teams. Each participant is full of confidence to face the 10km challenge. Along the way, all the participants enjoyed the rush of the fast running, while appreciating the beautiful scenery along the greenway, and everyone ran towards the finish line in good spirits.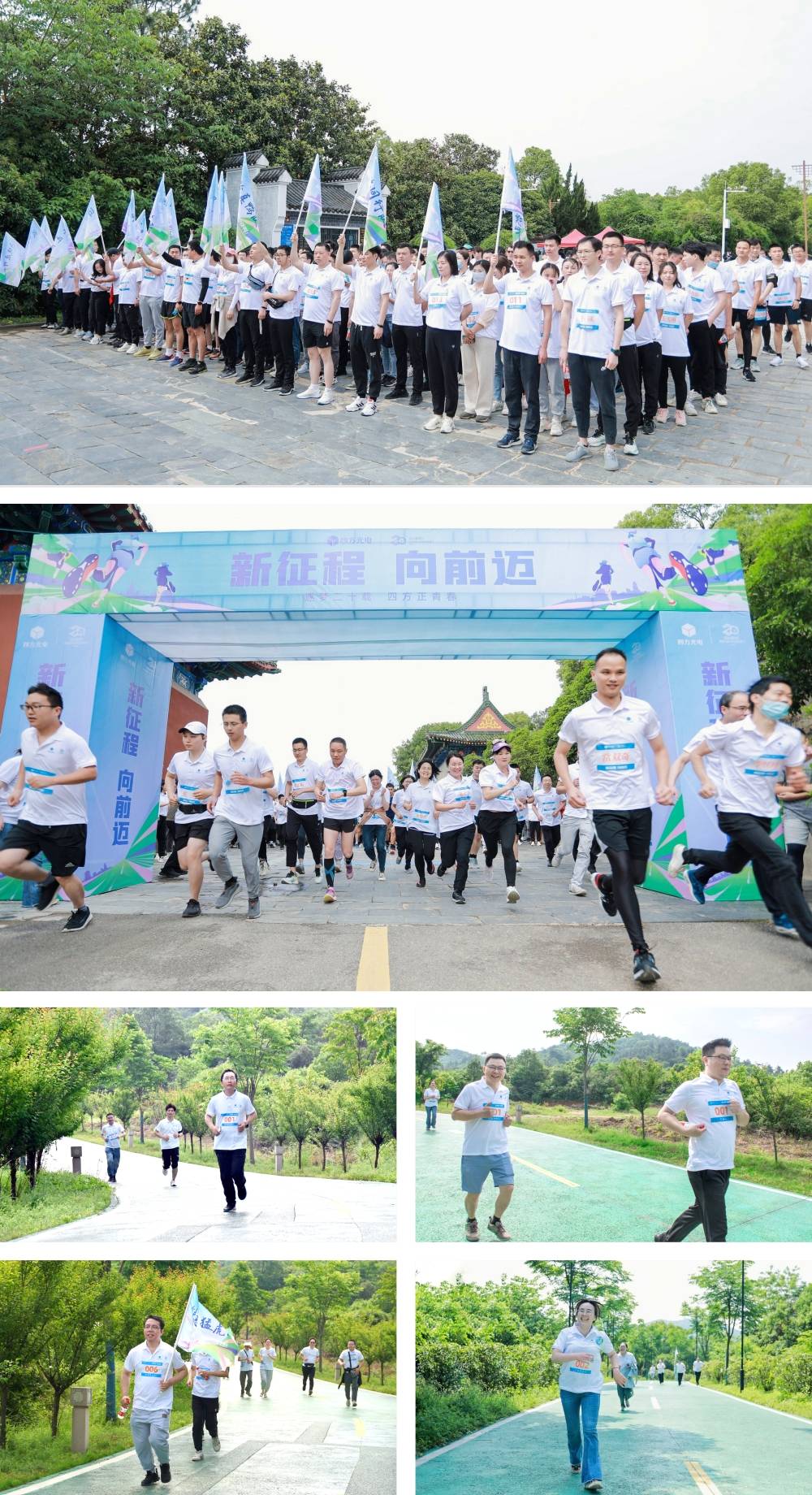 Along the way, everyone encouraged each other and cheered up for each other. With full energy and enthusiasm, all participants released their passion and moved forward with sweat. Every participant got a round of warm applause and cheers when crossing the finish line.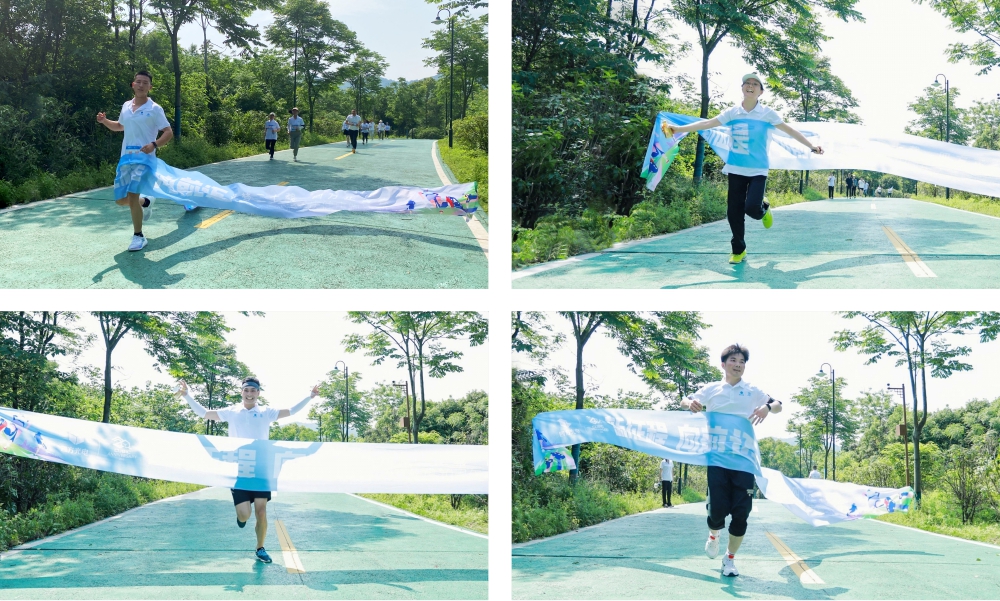 After two hours of intense competition, the winners of the health run event were announced.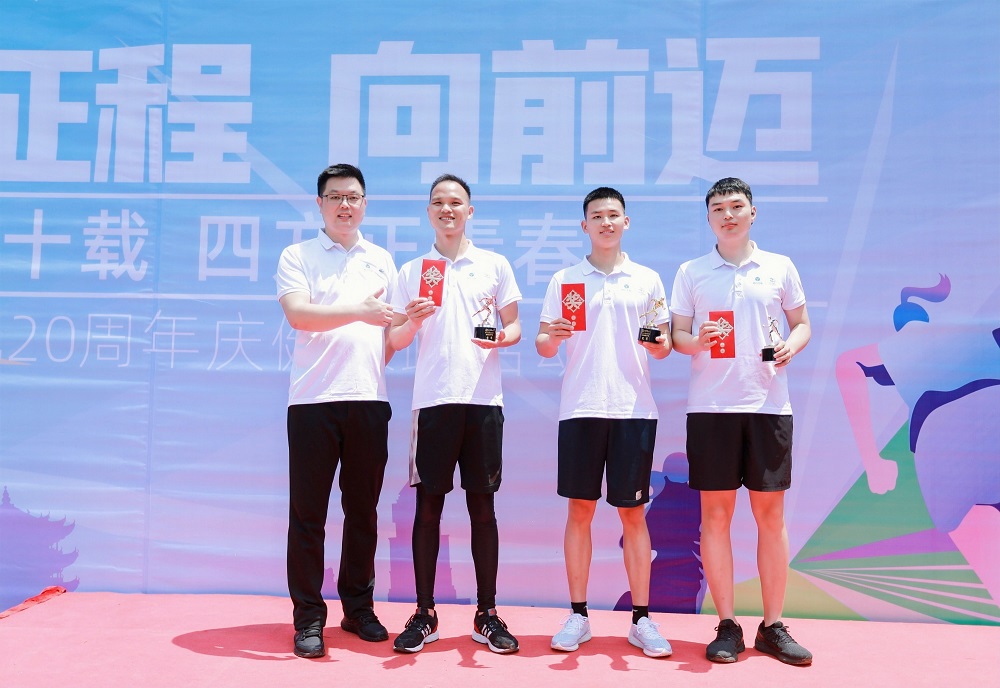 Top 3 in the 10km race for individual men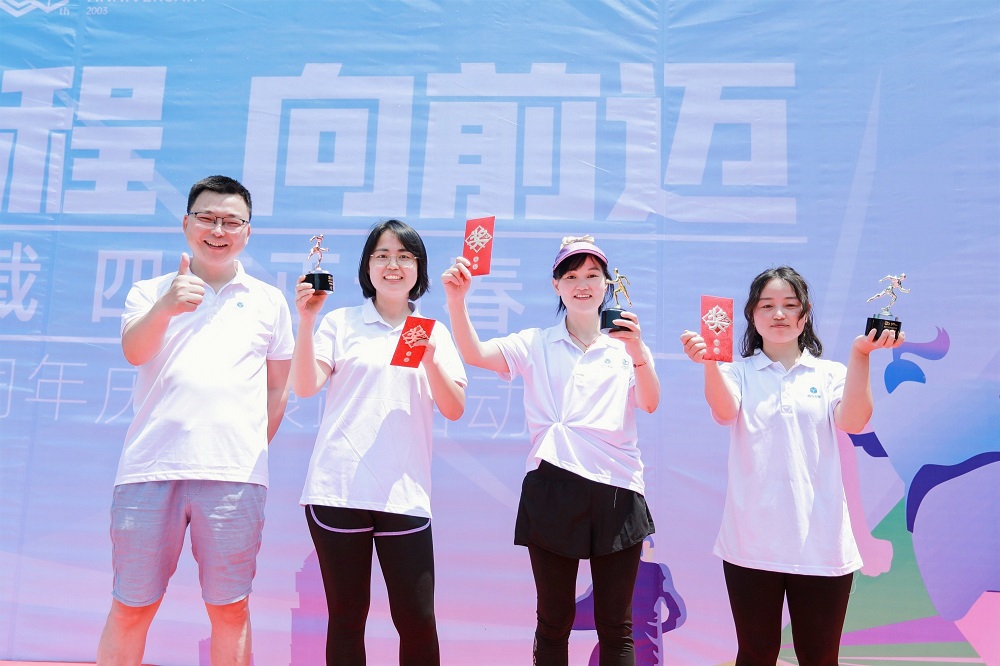 Top 3 in the 10km race for individual women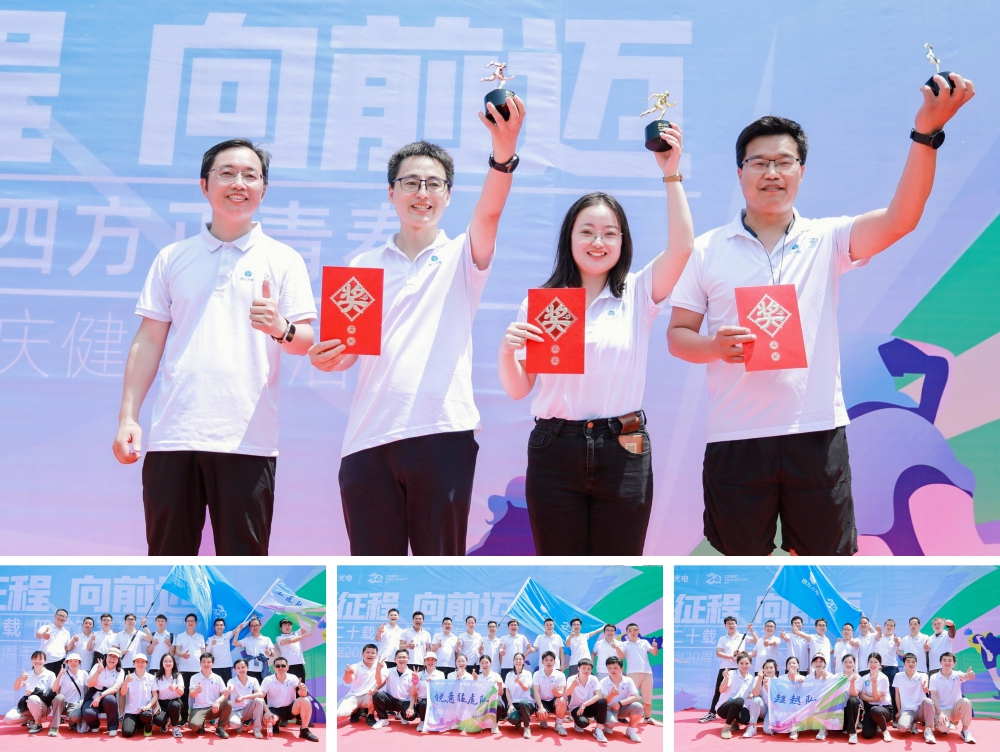 Top 3 for 10km team race
Run for Dream Future
It is the right time for youth to set sail, forging a new journey to pursue dreams. The health run event is one of Cubic's 20th anniversary celebrations in 2023, aiming to promote corporate culture, enhance employee's cohesion, showcase employee's demeanor, and improve employee's health awareness. Through the health run event, all participants from Cubic not only strengthened their bodies, but also enhanced their friendship, and reflected the spirit of teamwork and cooperation. Cubic will continue to adhere to the theme of "Moving Forward to a New Journey", and move towards the next goal with more enthusiasm and more innovative thinking.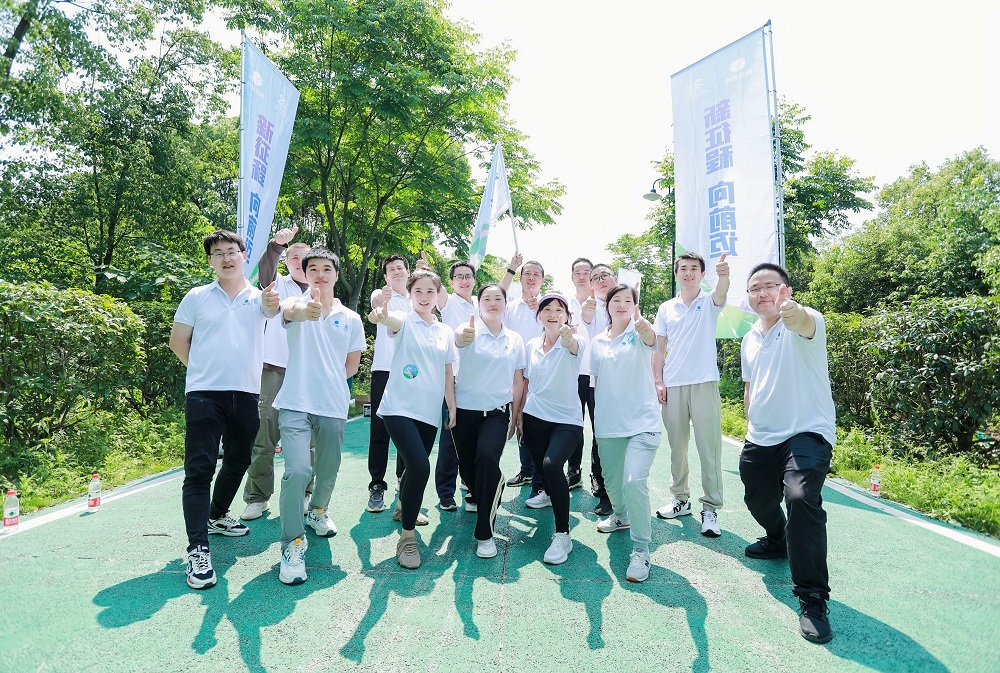 Dreams are in our hearts, we are on the road
All employees of Cubic
with a new mental outlook
Move towards a new journey, forge ahead into a new era