EMAIL

Home > Product > Flammable Gas Safety Monitoring Sensor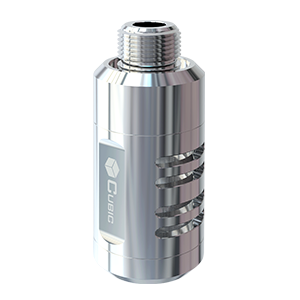 TDLAS CH4 Sensor for Fuel Gas Pipeline
Gasboard-2501
Gasboard-2501
Gasboard-2501 series methane sensor is a high-performance gas sensor based on tunable laser absorption spectroscopy technology (TDLAS). Using high-performance probes and special processing gas chambers, Gasboard-2501 TDLAS CH4 sensors have the characteristics of high precision, high sensitivity, long life, stable performance, etc. Also with the temperature compensation algorithm, TDLAS Gasboard-2501 could not be impacted by environment interference, and can work stably in harsh working conditions and complex gas environments. Gasboard-2501 TDLAS CH4 sensor adopts modular design and is easy to be integrated and maintained. It has been largely used in underground pipelines, fuel gas pipelines, fuel gas valve well, fuel gas pressure regulation cabinets, etc.
Show More
Features
Measurement range: 0%~100%LEL (extendable to 20%vol)
High accuracy and sensitivity to methane gas
Fast response
Superior anti-cross interference like other gases, water vapour, dust
Low power consumption
Modularized design, ease of integration
Long lifespan over 10 years
Specifications
| | CO2 Sensor CM1106-C |
| --- | --- |
| Principle | TDLAS |
| Measurement range | 0 ~ 100%LEL (Extandable to 20%vol) |
| Resolution | 0.1%LEL |
| Accuracy | ±5%LEL (±3%LEL optional) |
| Response time | T90<20s |
| Output voltage | UART_TTL (3.3V) |
| Working environment | -25℃ ~ 55℃ (Temperature customized from -40℃ to 70℃); 0~98%RH (non-condensing) |
| Storage environment | -40℃~85℃; 0~98%RH (non-condensing) |
| Power voltage | 3.2V~ 5.5V |
| Average current | <50mA (@25℃,3.3V) |
| Dimension | D40mm * H50mm |
Show More
You can contact Cubic by telephone, mail or email , or you can submit an online Request for Quotation Form.
Email: info@gassensor.com.cn
Required*
CONTACT SALES