EMAIL

Home > Product > Flammable Gas Safety Monitoring Sensor
Indoor Air Quality

Outdoor Environment

Health Medical

Automotive Electronics

Safety Alarm

Smart Metering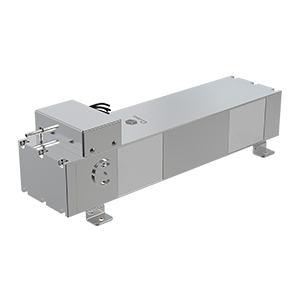 TDLAS CH4 Sensor for Ambient Air Methane Detection Gasboard-2502
Gasboard-2502
Gasboard-2502 is developed based on Tunable Laser Absorption Spectroscopy (TDLAS) technology, which is a high-precision optical measurement technology that achieves ultra-low detection limit and high resolution through multiple reflections in a long optical path. Aiming at low-concentration methane leakage in the atmospheric background, Gasboard-2502 can achieve highly selective and accurate methane leakage detection, with a minimum detection limit of 1ppm and a resolution of 0.1ppm. Furthermore, it boasts fast response times with a warm-up time of less than 10 seconds. Based on the temperature compensation algorithm and self-diagnosis function, it ensures stable performance even in harsh working conditions and complex environments. In addition to its core performance features, Gasboard-2502 also has an intelligent power consumption design and a long lifespan of more than 10 years. Due to its modular structure, it is easy to integrate into a fixed detector that can be applied in oil and gas industry for methane emission monitoring.
Show More
Features
Super low concentration range 0~1000ppm
High accuracy and sensitivity to methane gas
Superior anti-cross interference compared with semiconductor technology
Fast response to capture minor gas leakage
Smart power consumption design
Long lifespan over 10 years
Specifications
| | CO2 Sensor CM1106-C |
| --- | --- |
| Principle | TDLAS |
| Measurement Gas | CH4 |
| Measurement Range | 0-1000ppm |
| Minimum Detection Limit | 1ppm |
| Accuracy | 5ppm + 2% of reading |
| Resolution | 0.1ppm |
| Output | UART_TTL (3V) / RS485 optional |
| Working Condition | -20 ~ 60℃, 0~98%RH (non-condensing) |
| Storage Condition | -40 ~ 85℃, 0~98%RH (non-condensing) |
| Power Supply | 3.2~5.5V DC, 12V DC optional |
| Working Current | ≤100mA (25℃) |
| Dimension | 97mm*84mm*278mm |
Show More
You can contact Cubic by telephone, mail or email , or you can submit an online Request for Quotation Form.
Email: info@gassensor.com.cn
Required*
CONTACT SALES