EMAIL

Home > Product > Flammable Gas Safety Monitoring Sensor
Indoor Air Quality

Outdoor Environment

Health Medical

Automotive Electronics

Safety Alarm

Smart Metering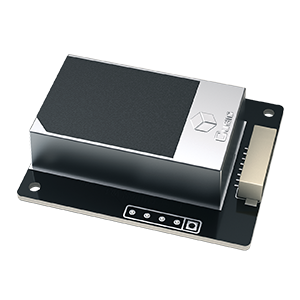 Residential Fuel Gas CH4 Sensor JW-05
JW-05
JW-05 is a dual-channel CH4 sensor developed based on NDIR technology. It can monitor the environmental CH4 gas leakage in real-time. This product has features of high accuracy, long-term stability, and can be widely used in fields such as household gas alarm, portable gas detector, natural gas leakage detection and gas pressure regulating cabinet, etc.
Show More
Features
Dual-channel detection NDIR technology
High accuracy and sensitivity to methane gas
High accuracy over full temperature range
Long-term stability
Short recovering time from high-concentration ambient
Compact and easy to install
Long lifespan over 10 years
Specifications
CO2 Sensor CM1106-C
Principle
NDIR
Measurement Gas
CH4
Measurement Range
0-100% LEL
Accuracy
0%~60%LEL: ±3%LEL
60%~100%LEL: ±5%LEL
Resolution
0.01%LEL
Response Time
T90<60s
Output
UART_TTL (3.3V)
Working Condition
-20~60℃, 0~99%RH (non-condensing)
Storage Condition
-40~85℃, 0~99%RH (non-condensing)
Power Supply
4.75V~5.25V DC
Working Current
<1mA (without heater)
Lifetime
>10 years
Show More
You can contact Cubic by telephone, mail or email , or you can submit an online Request for Quotation Form.
Email: info@gassensor.com.cn
Required*
CONTACT SALES