EMAIL

Home > Product > Flammable Gas Safety Monitoring Sensor
Indoor Air Quality

Outdoor Environment

Health Medical

Automotive Electronics

Safety Alarm

Smart Metering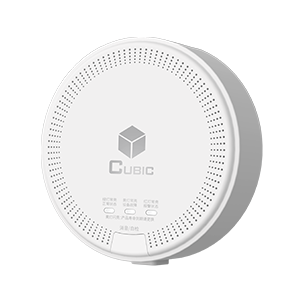 NDIR CH4 Gas Detector with Visual, Audible and App Alarms JT-AM5301
JT-AM5301
JT-AM5301 methane gas alarm is designed to detect the concentration of natural gas leakage for residential and commercial fuel gas leakage alarm. It adopts Cubic high quality self designed NDIR CH4 sensor core. When the concentration of gas exceeds the preset threshold value, the detector will trigger an audible and visual alarm signal. Through the NBIoT wireless communication module and the APP developed by Cubic, remote real-time monitoring and alarms can be realized to eliminate hidden dangers of accidents. JT-AM5301 methane alarm is widely used in household kitchens, farmers' markets, oil storages, chemical plants, liquefied gas stations and other applications.
Show More
Features
Dual beam infrared NDIR technology
Intelligent matrix calibration ensures excellent accuracy over full temperature range
Resistance to acetic acid and ethanol interference
Rapid response, no false alarms
Remote real-time monitoring by self-developed apps
Historical alarm data storage
Manual calibration free easy operation
Long lifetime over 10 years
Specifications
| | CO2 Sensor CM1106-C |
| --- | --- |
| Working Principle | NDIR technology |
| Alarm Trigger Point | 5%LEL~25%LEL adjustable(default setting 10%LEL) |
| Measurement Range | 0%~100%LEL |
| Response Time | T90<30s |
| Network | Narrow Band IOT |
| Information Storage | 200pcs alarm messages,100pcs error messages |
| Working Voltage | 110V/220V (standard spec 220V) |
| Working Temperature | -25℃~55℃ |
| Working Humidity | <90%RH (no condensing) |
| Alarm Mode | Audible & Visual Alarm, App Alarm |
| Alarm Sound Level | 70dB~115dB@1 meter |
| Life Time | 10years |
Show More
You can contact Cubic by telephone, mail or email , or you can submit an online Request for Quotation Form.
Email: info@gassensor.com.cn
Required*
CONTACT SALES