EMAIL

Home > Product > Gas Analyzer
Indoor Air Quality

Outdoor Environment

Health Medical

Automotive Electronics

Safety Alarm

Smart Metering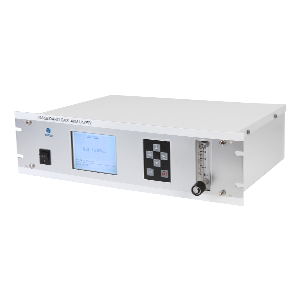 Online H2S Gas Analyzer
Gasboard-3000UV
Gasboard-3000UV
Gasboard-3000UV online high & low H2S gas analyzer is designed with advanced UV DOAS technology for H2S , to real-time online measure H2S component in different biogas applications, like landfill, water treatment, CDM projects, anaerobic digestion and other fermentation processes.
Show More
Features
Adopting advanced UV DOAS technology with higher precision and longer life time.
Monitoring the lowest range of SO2 and NO within 100mg/m³.
No cross interference between measurement gases.
Diagnostic function can check sensor status.
Sampling flow rate fluctuations have no effect on the measurement results.
Accurate measurement of low concentration gas.
Built-in pump to achieve automatic zeroing.
Real-time continuous monitoring.
LCD (320*240) display.
Digital and analog signal output.
Specifications
CO2 Sensor CM1106-C
Measurement
H2S
Technology
UV DOAS
Range
low range: 0-500ppm
high range: 0-5000ppm
(Note: measurement range can be customized.)
Resolution
H2S: 1ppm
Precision
H2S:<2%FS
Repeatability
H2S:≤1%
Gas flow
0.7-1.2L/min
Inlet pressure
2kPa-50kPa
Sampling gas condition
no dust, no water vapor
Response time(T90)
<60s (UV DOAS)
Communication interace
RS-232
Output
4-20mA
Power supply
110V/220V±44V AC 50Hz±1Hz
Work temperature
5-35℃
Relative humidity
<95% non condensing
Ambient pressure
86-108kPa
Dimension
400*485*132mm(L*W*H)
Weight
18kgs
Show More
You can contact Cubic by telephone, mail or email , or you can submit an online Request for Quotation Form.
Email: info@gassensor.com.cn
Required*
CONTACT SALES