EMAIL
Home > PRODUCT > Gas Analyzer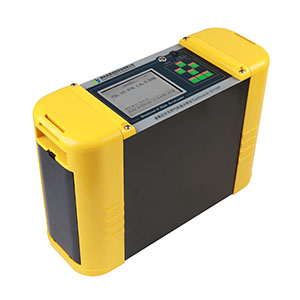 Portable Natural Gas Analyzer Gasboard-3110P
Gasboard-3110P is a portable type analyzer that can be used for online measurement for natural gas compositiong and heating value in real time.
Features
PCT approved product based on IR & TCD technologies to measure syngas composition. (EU and US Authorization No.: EP2796856 , US9857323).

Replacement to gas chromatography, mass spectrometry.
Patented NDIR technology for reliable measurement of CO2, CH4, CnHm.
Real time calculation of calorific value and wobbe index.
High-selectivity CH4 gas sensor, no interference from CnHm.
Built-in battery for multi-site measurement.
Data logging included.
Built-in sampling pump, flow meter and filters.
Applications:
Energy: Gasification of biomass/municipal waste/solid waste/coal
Pyrolysis of tyre/plastic
Pertrochemical:Methanol Production,Hydrogen Production
Metallurgy:Direct Iron Reduction,Converter,Coking Process,Blaste Furnace,Heat Treatment
Oil& Gas:Natural Gas,Coal Bed Gas
Specifications
| | CO2 Sensor CM1106-C |
| --- | --- |
| Display | LCD Display |
| Power Supply | Internal rechargeable Li-ion battery, External 12.6V charger |
| Communication | RS-485/RS-232 |
| Inlet Gas Pressure | No Tar, No Dust and No Water |
| Optimal flow Rate | (2~50) kPa |
| Response time | (0.7~1.2) L/min |
| Repeatability | T90<10s (NDIR) |
| Resolution | 0.01% |
| Accuracy | ±1%F.S. |
| Measurment Range | CH4,  CO2(0~100)%;CnHm:(0~10)% |
| Measurment Principle | NDIR |
| Gas | CH4,  CO2,  CnHm*,  Heat Value |
You can contact Cubic by telephone, mail or email , or you can submit an online Request for Quotation Form.
Email: info@gassensor.com.cn
Required*

Buy Our Products at Your Local Distributor
Add: Fenghuang No.3 Road, Fenghuang Industrial Park, Eastlake Hi-tech Development Zone, Wuhan, 430205, China
Tel: +86-27-81628827
Fax: +86-27-87401159
Email: info@gassensor.com.cn
© 2002-2022 Cubic Sensor and Instrument Co.,Ltd. All rights reserved.