EMAIL

Home > Product > Particulate Matter Sensor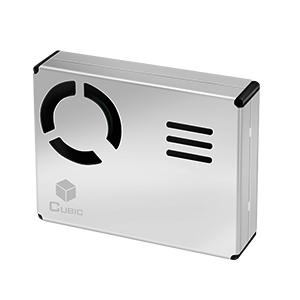 Laser Particle Sensor
PM2008-API
PM2008-API
PM2008-API laser particle sensor module is based on laser scattering technology, ultra-thin (12mm) designed with all metal shielding. Detecting particle concentration size between 0.3μ-10μm in the air and real-time output PM1.0、PM2.5、PM10 in μg/m3 via mathematical algorithm and scientific calibration.
Show More
Features
Real-time output PM1.0、PM2.5、PM10 in μg/m3 available
All metal shielding, strong anti-interference
Smaller and thinner structure design, height only 12mm
High accuracy, high sensitive and quick response (≤8s)
Signal output optional: UART, I²C
You can contact Cubic by telephone, mail or email , or you can submit an online Request for Quotation Form.
Email: info@gassensor.com.cn
Required*
CONTACT SALES