EMAIL
Home > PRODUCT > Oil Mist Sensor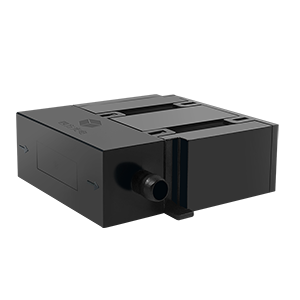 Laser Oil Mist Sensor Module
PM3009BP
Oil mist detect sensor PM3009BP is based on the principle of optical scattering, combined with CUBIC API technology can accurately detect and calculate the number of suspended particulates per unit volume in the kitchen cooking oil smoke/ fume emission, through mathematical algorithms and scientifically calibrate could real-time output PM2.5 particle μg/m³.
Features
Real-time output PM2.5 in μg/m³
API technology for intelligent dust source identification
Anti-dust structure, good at dust prevention
Built-in heater to remove water mist, not affected by water vapor
Lens self-cleaning technology, long-term protection
Side-flow design, not affected by the sampling flow rate
Long life laser diode to increase the sensor life span
You can contact Cubic by telephone, mail or email , or you can submit an online Request for Quotation Form.
Email: info@gassensor.com.cn
Required*

Buy Our Products at Your Local Distributor
Add: Fenghuang No.3 Road, Fenghuang Industrial Park, Eastlake Hi-tech Development Zone, Wuhan, 430205, China
Tel: +86-27-81628827
Fax: +86-27-87401159
Email: info@gassensor.com.cn
© 2002-2022 Cubic Sensor and Instrument Co.,Ltd. All rights reserved.