EMAIL

Home > Product > SF6 Gas Leakage Monitoring Sensor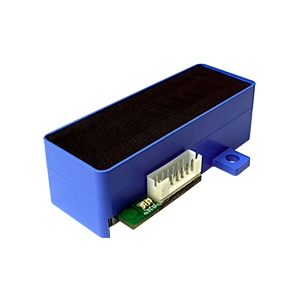 SF6 Gas Leakage Monitoring Sensor
SF6-015
SF6 sensor SF6-015 based on NDIR technology is developed for monitoring SF6 gas leakage. It is applicable for real-time online monitoring of ambient SF6 gas concentration. With high accuracy, good long-term stability and fast response, our sulfur hexafluoride sensor is widely used in fields like gas analysis industry, gas-insulated switchgear, industrial process control, environment monitoring, power plant and high voltage transformer.
Show More
Features
NDIR (non-dispersive infrared) technology
High accuracy in full working temperature and concentration range
Good selectivity, no cross gas interference or poisoning
Fast response T90<30s (diffusion)
Auto baseline calibration, low drift
Modbus-RTU and TTL/OC digital output
10+ years lifetime
You can contact Cubic by telephone, mail or email , or you can submit an online Request for Quotation Form.
Email: info@gassensor.com.cn
Required*
CONTACT SALES