EMAIL

Home > Product > CO2 Sensor
Indoor Air Quality

Outdoor Environment

Health Medical

Automotive Electronics

Safety Alarm

Smart Metering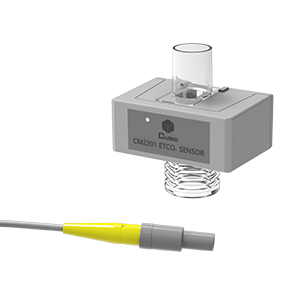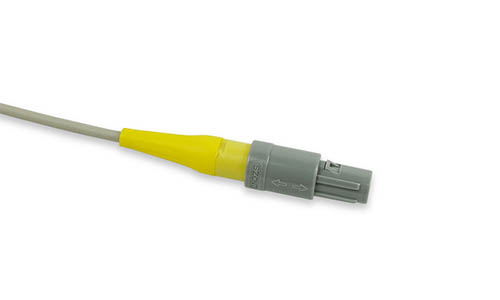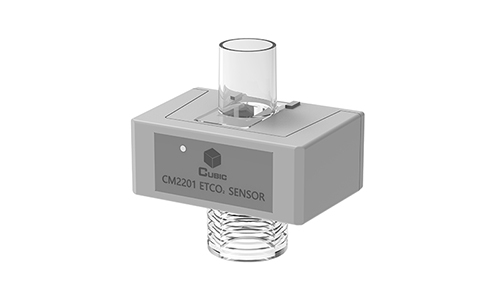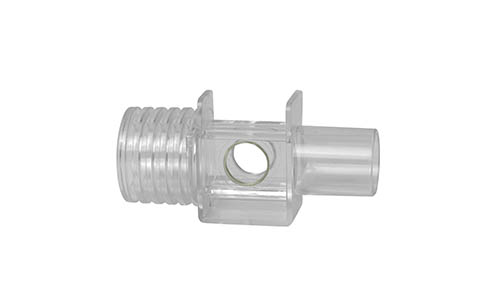 Medical Mainstream EtCO2 Sensor Module CM2201
CM2201
Metabolic carbon dioxide (CO2) in the blood is carried to the lungs and exhaled, and EtCO2 levels can reflect the somatic status. Cubic medical mainstream EtCO2 sensor module CM2201 is designed with advanced dual beam non-dispersive infrared technology, and widely used in monitoring the respiratory end tidal CO2 concentration and respiration rate. It can be easily integrated to monitors or anesthesia machines with an 8-pin socket and the preparation of the corresponding display/control software.
Show More
Features
Dual beam NDIR technology.
Modular design, compatible with most of the major monitors to continuously measure CO2 concentration in gas and calculate End-tidal CO2 (ETCO2), and Respiration Rate (RR).
Fast response.
High accuracy, safe and reliable, robust and durable.
Long service life. no wearing parts,low maintenance cost.
Small and lightweight.
Easy to use,plug and play, no need for regular calibration.
EMI design can be against the interference of electromagnetic.
Design to meet EN IEC 55014-1:2021,EN IEC 61000-3-2:2019+A1:2021,EN 61000-3-3:2013+A1:2019, EN IEC 55014-2:2021.
OEM/ODM solution available: With 20 years of NDIR carbon dioxide detection technology to provide fast and professional customized ODM/OEM solutions with various communication protocols.
Applications
Medical respiratory gas monitoring, Non-invasive ventilator
Measuring End-Tidal Carbon Dioxide(ETCO2) concentration for 0-150mmHg, respiration rate up to 150 breaths per minute.
Clinical anesthesia, restore room after anesthesia, surgery room, first aid system
Provide clear capnogram CO2 curve diagram in a fast and accurate manner.
Specifications
CO2 Sensor CM1106-C
Principle
NDIR
Measure range
0~150mmHg
Resolution
0-150mmHg: 0.1mmHg
Accuracy
0-40mmHg: ±2mmHg;
41-70mmHg:±5% of reading;
71-100mmHg:±8% of reading;
100-150mmHg:±10% of reading

Respiration rate range
0 to 150 Breaths Per Minute (BPM)
Respiration Rate Accuracy
±1 breath
Data interface
RS232, TTL(customized)
Working condition
0℃ to 45℃, 10% to 90%RH (non-condensing)
Storage condition
-40 to 70℃, ≤90% RH ( non-condensing)
Show More
You can contact Cubic by telephone, mail or email , or you can submit an online Request for Quotation Form.
Email: info@gassensor.com.cn
Required*
CONTACT SALES