On the morning of June 12th, the 17th China International Environmental Protection Exhibition (CIEPEC2019) with the theme of "Promoting the High-quality Development of Environmental Protection Industry and Helping to Fight Pollution Prevention and Control" was held in Beijing China International Exhibition Center (Jing'an Zhuangguan). At the opening, with an exhibition area of more than 40,000 square meters, nearly 700 companies from China and overseas participated in the exhibition. The scene was extraordinary and comprehensively demonstrated the new achievements in the development of science and technology in the domestic and overseas environmental protection industry.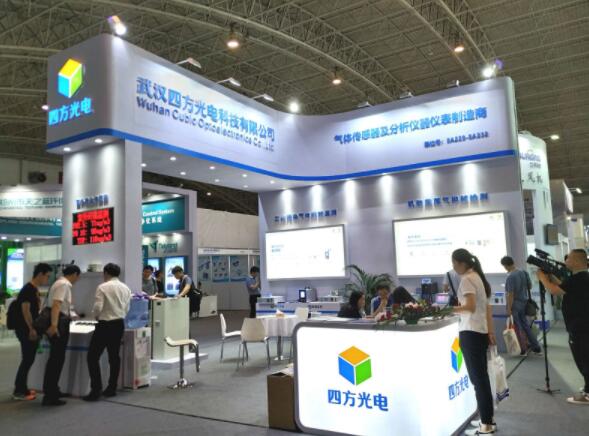 Highlights continue, Wuhan Cubic optoelectronic products debut
Wuhan Cubic Optoelectronics Technology Co., Ltd., a subsidiary of Hubei Cubic-Ruiyi instruments Co., Ltd., made a wonderful appearance in this exhibition, focusing on a variety of products that are highly advantageous in the field of environmental protection, helping to fight against pollution. Environmental protection equipment, monitoring technology and solutions including industrial pollution gas emission monitoring, outdoor dust sensors and vehicle exhaust emission testing have attracted many visitors, on-site consultation and exchange.
Multi-dimensional perspective, fully presenting brand strength
In addition to product demonstrations of self-developed environmental protection equipment and instruments, Wuhan cubic Optoelectronics also brought Wuhan Cubic and Hubei Cubic-Ruiyi a series of product introductions, case displays, after-sales support, solutions and other professional consulting services.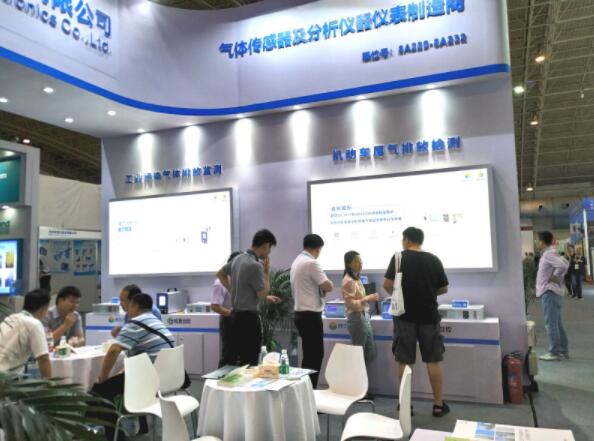 Exciting, detail highlights product quality
The various products exhibited by Wuhan Cubic Optoelectronics in this exhibition have attracted the attention of a large number of professional customers, and won a lot of praise, let's take a look!
Outdoor dust sensor, eye-catching performance
At the exhibition, Wuhan Cubic displayed the core technology product, the outdoor laser dust sensor PM3006 series, which uses the principle of light scattering to accurately detect and calculate the number of suspended particles with different particle sizes per unit volume of air. The intelligent identification of technical dust source realizes the real-time output of PM1.0, PM2.5, PM10 and TSP mass concentration. It is widely used in grid monitoring equipment and outdoor dust monitoring equipment. We also got a lot of customers' recognition and praise.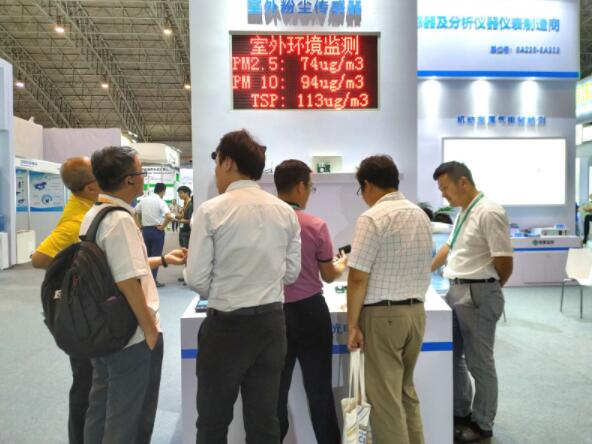 Boiler flue gas emission monitoring system, stunning first show
In this exhibition, Wuhan Cubic newly developed the boiler flue gas emission monitoring system ushered in a formal debut, including two new models of Gasboard-9081/Gasboard-9082, which can meet the ultra-low emission and energy efficiency monitoring requirements of boiler flue gas. The online monitoring equipment specially designed for boiler flue gas emission and energy efficiency control meets the regulatory requirements of national and local environmental protection departments. At the exhibition site, Wuhan Cubic also gave detailed demonstrations and explanations for the guests, and the first show was outstanding.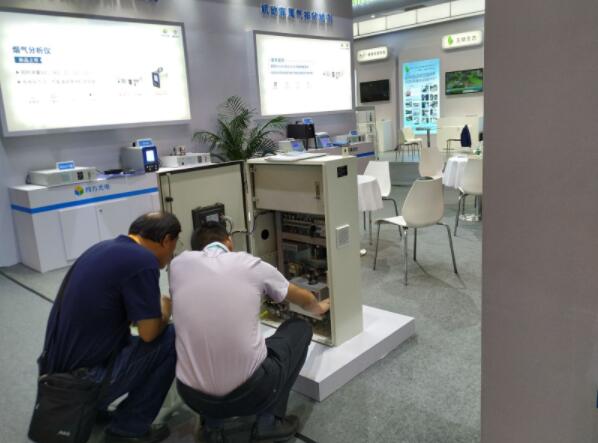 Portable flue gas analyzer, multi-party attention
The portable flue gas analyzer brought by this booth can effectively monitor the emission of various industrial pollution gases. The Gasboard-3800UV, which is mainly exhibited, is based on ultraviolet differential absorption spectroscopy technology, equipped with integrated sampling and heat tracing devices and original imported portable pretreatment device is a high-performance portable product specially designed for environmental monitoring, energy saving monitoring, energy efficiency testing and environmental science research, and has received unanimous attention from the industry.
UV NOx emission analyzer, strength powder absorption
In the face of increasingly strict motor vehicle exhaust emission policy, the UV NOx emission analyzer developed by Hubei Cubic-Ruiyi is aimed at the latest national standards, adopts ultraviolet differential absorption spectroscopy gas analysis technology, built-in automatic zero-pneumatic pump and equipped with communication interface, and has self-diagnosis function. With high precision straight through short air chamber, strong anti-interference, high measurement accuracy, meet the requirements of GB3847 and GB18285 standard 00 level measurement accuracy. At this exhibition, with its high timeliness and performance, it has become the favorite equipment for many customers to cope with the upcoming "National Six" standard.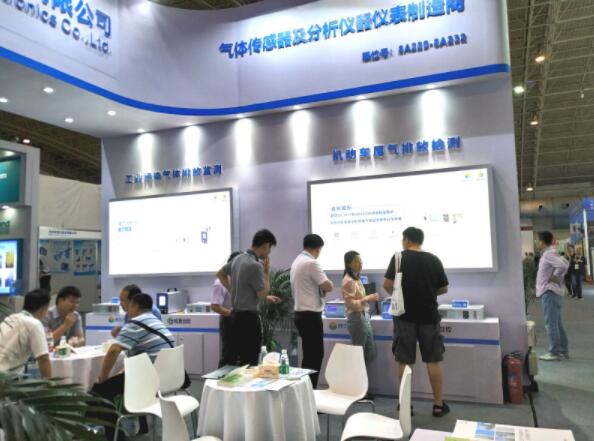 The China International Environmental Protection Exhibition will continue until June 14th.
Wuhan Cubic meets you at China International Exhibition Center (Jing'an Zhuangguan)
Booth No.: Hall A229-8A232
Continue to look forward to your visit!