EMAIL

Home > Product > Li-battery Thermal Runaway Sensor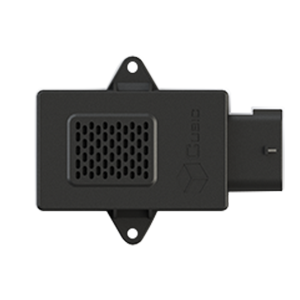 Automotive Li-battery Thermal Runaway Sensor ATRS-1010
ATRS-1010 sensors can effectively monitor CO2, CO/HC/H2 released before the thermal runaway trigger of lithium-ion batteries, as well as temperature and pressure, and transmit the measurement signal via CAN communication to new energy battery management system (BMS), to formulate safer early warning strategies. Cubic has mastered a variety of gas sensing and detection technologies. In view of the performance requirements of sensors for thermal runaway monitoring, such as fast response time, accurate measurement, less cross interference, long service life and low power consumption, Cubic innovatively combines non-dispersive infrared (NDIR) spectroscopy and MEMS metal oxide semiconductor technology (MOX), an integrated sensor solution integrating a variety of core sensor technologies is introduced, which can effectively and accurately measure combustible gas.
Show More
Features
Non-dispersive infrared (NDIR) technology adopted for fast response and high accuracy CO2 concentration measurement.
Microelectronic Mechanical Systems adopted for fast response and high selectivity on CO/HC/H2 measurement.
Integrated automotive sensor measures both CO2, CO/HC/H2, and temperature
Key components are self-made to ensure quality and long life span
Target measurement and range customizable
CAN real time communication and vehicle-level circuit design
Effectively and accurately measurement for combustible gas
Comprehensive assessment for li-ion battery thermal runaway
Reliable early warning for EV battery leakage
Specifications
CO2 Sensor CM1106-C
Operating principle
NDIR(dual channel non-dispersive Infrared) technology
MEMS (Microelectronic Mechanical Systems)
Measurement target: CO2,CO/HC/H2,Temperature
Measurement range
CO:0ppm~1000ppm(Display up to 3Kppm)
CO2:0ppm~10000ppm(Display up to 60Kppm)
Temperature:-40℃~120℃
Resolution
CO2/CO/HC/H2:1ppm
Temperature:0.1℃
Accuracy
CO2:±(50ppm+5%reading)
CO:±40ppm or ±30% max reading
Temperature:±2℃
Response time
T90≤15s
Working temperature
-40~+85℃,0-95%RH (non-condensing)
Storage temperature
-40~+95℃,0-95%RH (non-condensing)
Working pressure
80kPa~120kPa
Power supply
9~16 VDC, standard voltage 12 VDC
Working current
≤100mA @12VDC
Low powe consumption mode
≤50mA @12VDC
Standby current
≤100μA
Communication
CAN
IP grade
IP54
Dimension
77*38*20 (mm)
Show More
You can contact Cubic by telephone, mail or email , or you can submit an online Request for Quotation Form.
Email: info@gassensor.com.cn
Required*
CONTACT SALES