EMAIL

Home > Product > Li-battery Thermal Runaway Sensor
Indoor Air Quality

Outdoor Environment

Health Medical

Automotive Electronics

Safety Alarm

Smart Metering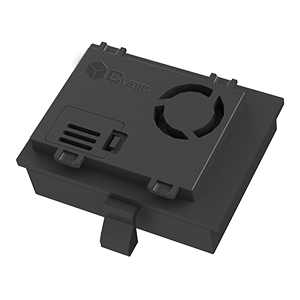 Automotive Li-battery Thermal Runaway Sensor APMS-3002
APMS-3002
APMS-3002 is a laser particle sensor module for automobiles. It is suitable for the internal environment of automobiles. The sensor can accurately measure the concentration of particulate matter through mathematical algorithms and scientific calibration, and transmit the measurement signal to the master node through CAN communication. APMS-3002 sensor has remarkable characteristics such as accurate measurement, fast response time, less cross-interference, low power consumption and long life.
Show More
Features
Laser scattering (LSD) technology to achieve wide range measurement
Reliable warning for li-ion battery thermal runaway
Mature car-level circuit design no cross interference, stable perfomance
High temperature laser module, constant power output
CAN real-time communication
Key components are self-made to ensure quality and long life span
Low power consumption mode available
Specifications
CO2 Sensor CM1106-C
Operating principle
LSD(Laser Scattering) technology
Measurement target
PM2.5 (particulate matters)
Measurement range
0~10000μg/m³
Measurement particle size
>0.3μm
Resolution
1μg/m³
Accuracy
≤35μg/m³ : ±5μg/m³
>35μg/m³ : ±15% of reading
Working temperature
-40~+85℃,0-95%RH (non-condensing)
Response time
T90≤10s
Storage temperature
-40~+95℃,0-95%RH (non-condensing)
Working current
Normal working mode(continuous measurement)≤100mA @12V
Low power consumption mode(intermittent measurement)≤50mA @12V
Power supply
9~16 VDC, standard voltage: 12 VDC
Standby current
≤100μA (Sleep Mode)
Communication
CAN
Dimension
60*57*31 (mm)
IP rating
IP52
Show More
You can contact Cubic by telephone, mail or email , or you can submit an online Request for Quotation Form.
Email: info@gassensor.com.cn
Required*
CONTACT SALES