EMAIL

Home > Product > Outdoor Particulate Matter Sensing Solution
Indoor Air Quality

Outdoor Environment

Health Medical

Automotive Electronics

Safety Alarm

Smart Metering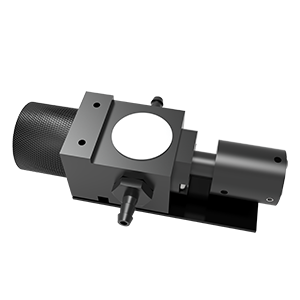 Industrial High Concentration Dust Sensor PM3003Q
PM3003Q
PM3003Q is developed based on laser scattering technology and specially designed to be used in high concentration particulate dust scenarios to measure PM2.5, PM10, and TSP. A specifically designed anti-dust structure is adopted by PM3003Q, which makes the sensor capable and durable applicability for high dust concentration environments up to 50mg/m³. PM3003Q has been widely considered for applications in iron plants, thermal power plants, coking plants, cement plants, the mineral industry, flour mills, etc.
Show More
Features
3 channels concentration output PM2.5, PM10 and TSP in μg/m³
Industrial grade laser diode with high reliability particle identification
Anti dust design, suitable for high dust concentration environment
Compact size and easy for installation
Specifications
CO2 Sensor CM1106-C
Operating principle
Laser scattering
Measurement range
0~50mg/m³ Maximum display 1000mg/m³
Accuracy
0~1 mg /m³: ±200μg/m³
1~50 mg/m³: ±20% of reading
(Test under typical working conditions, 25±2℃, 50±10%RH, with TSI8533 as the reference)
Time to first reading
≤ 8 seconds
Data refresh time
1 second
Sampling flow rate
Recommend 2 L/min
Working condition
-30°C ~ 70°C, 0-95%RH (non-condensing)
Storage condition
-40°C ~ 85°C, 0-95%RH (non-condensing)
Power supply
DC 5V±0.2V, ripple wave < 100mV
Working current
< 150mA
Standby current
< 25mA
Dimensions
W90.8*H60.2*D37.6 mm
Digital output
UART(TTL 3.3V)
Show More
You can contact Cubic by telephone, mail or email , or you can submit an online Request for Quotation Form.
Email: info@gassensor.com.cn
Required*
CONTACT SALES