EMAIL
Home > PRODUCT > Outdoor Particulate Matter Sensing Solution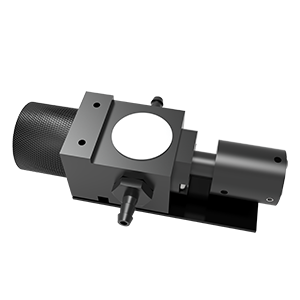 Industrial High Concentration Particle Sensor Module PM3003Q
Industrial laser particulate sensor PM3003Q adopts the laser scattering principle for PM2.5, PM10, TSP in μg/m³. The special designed anti dust structure make PM3003Q capable and durable for high concentration environment with concentration value upto 50mg/m³, suitable for iron and steel plant, thermal power plant, coking plant, cement plant, mineral industry etc. particulate monitoring.
Features
3 channels concentration output PM2.5, PM10 and TSP in μg/m³
Industrial grade and reliable linear laser for particle identification
Anti-dust accumulation design, meet the high dust environment measurement
Flexible to have a 2L/min pump for sampling
Compact size and easy for installation
Specifications
CO2 Sensor CM1106-C
Digital output
UART(TTL 3.3V)
Operating principle
Laser scattering
Measurement range
0~50mg/m³ Maximum display 1000mg/m³
Accuracy
0~1 mg /m³: ±200μg/m³
1~50 mg/m³: ±20% of reading
(Test under typical working conditions, 25±2℃, 50±10%RH, with TSI8533 as the reference)
Time to first reading
≤ 8 seconds
Data refresh time
1 second
Sampling flow rate
Recommend 2 L/min
Working condition
-30°C ~ 70°C, 0-95%RH (non-condensing)
Storage condition
-40°C ~ 85°C, 0-95%RH (non-condensing)
Power supply
DC 5V±0.2V, ripple wave < 100mV
Working current
< 150mA
Standby current
< 25mA
Dimensions
W90.8*H60.2*D37.6 mm
You can contact Cubic by telephone, mail or email , or you can submit an online Request for Quotation Form.
Email: info@gassensor.com.cn
Required*

Buy Our Products at Your Local Distributor
Add: Fenghuang No.3 Road, Fenghuang Industrial Park, Eastlake Hi-tech Development Zone, Wuhan, 430205, China
Tel: +86-27-81628827
Fax: +86-27-87401159
Email: info@gassensor.com.cn
© 2002-2022 Cubic Sensor and Instrument Co.,Ltd. All rights reserved.