EMAIL

Home > Product > Particulate Matter Sensor
Indoor Air Quality

Outdoor Environment

Health Medical

Automotive Electronics

Safety Alarm

Smart Metering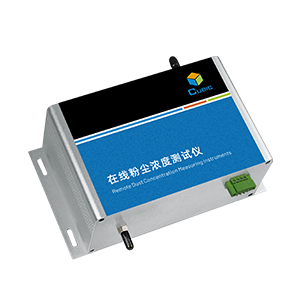 Online Outdoor Dust Monitor
OPM-6303M
OPM-6303
Online outdoor particulate monitor OPM-6303M adopts a pump-suction sampling method, and has a solid and reliable metal structure with intelligent auto particle identification (API) technology which enable the measurement accuracy in different dust source scenarios. It can accurately and stably output PM2.5, PM10, TSP mass concentration. The built-in pretreatment heater and flow monitoring sensor to make sure the device can output stable values and no affect by the humidity of the outdoor working environment.
Show More
Features
5 in 1 integrated particulate monitor with heater, dust sensor, filter, flow sensor and pump
4 channels concentration measurement of PM1.0, PM2.5, PM10, and TSP
Linear correlation with β rays R² >0.9
Built-in high power industrial grade linear laser, accurate identification
Built-in pump and flow sensor for constant stable sampling
Built-in constant temperature pretreatment, suitable for high humidity environment
Cubic API technology for intelligent dust source identification and accurately measurement
Wide working temperature -30℃~70℃, suitable for extreme weather environment
Modbus RS485 output for online remote monitoring
Specifications
CO2 Sensor CM1106-C
Operating principle
Laser scattering
Measurement range
0~30,000μg/m³
Accuracy
PM1.0/PM2.5: ≤100ug/m³: ±10μg/m³, 100~1000μg/m³: ±10%reading
PM10: ≤100μg/m³: ±15μg/m³, 100~1000μg/m³: ±15%Reading
TSP (Note 1): ≤100μg/m³: ±20μg/m³, 100~1000μg/m³: ±20%Reading
Condition: 0℃~40℃, 50±10%RH, calibration instrument: Met One
Time to first reading
≤ 8s
Data refresh time
1s
Sampling flow rate
1L/min
Working condition
-30°C ~ 70°C,0-95%RH (non-condensing)
Storage condition
-40°C ~ 85°C, 0-95%RH (non-condensing)
Power supply
DC 12V, ripple wave < 50mV
Working current
≤4.5A
Communication
RS485
Dimensions
W202*H90*D125 (mm)
Life span
≥3 years
Note 1: Use the traceability system for benchmarking with Wuhan Station. If there is measurement data discrepancy in other regions, need to do the coefficients correction according to the local dust particle distribution.
Show More
You can contact Cubic by telephone, mail or email , or you can submit an online Request for Quotation Form.
Email: info@gassensor.com.cn
Required*
CONTACT SALES