EMAIL

Home > Product > Refrigerant Gas Leakage Monitoring Sensor
Indoor Air Quality

Outdoor Environment

Health Medical

Automotive Electronics

Safety Alarm

Smart Metering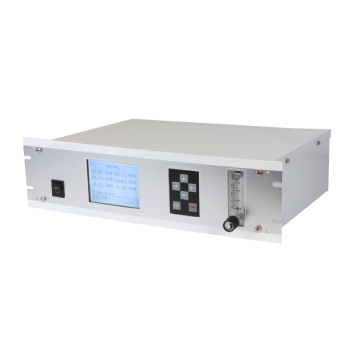 NDIR A2L/A3 Refrigerant Gas Analyzer
Gasboard-3100 refrigerant gas analyzer series
Gasboard-3100 refrigerant gas analyzer series is a NDIR refrigerant gas analyzer, which leveraged Cubic gas analyzer platform and mature long gas chamber Non-dispersive infrared (NDIR) technology to fulfill superior accuracy and high stability of refrigerant gas measurement. It supports single or multiple refrigerant gases options available, including R32, R454A, R454B, R454C, R290, R1234yf and etc.
Gasboard-3100 refrigerant gas analyzer series adopted advanced mulitipoint calibration mechanism, which ensures the reliable and precise refrigerant gas measurement over entire measurement range and provides excellent linearity.
Due to superior accuracy performance of Gasboard-3100 refrigerant gas analyzer series, it could be a reliable reference machine for bulk production of end users, such as air conditioner and heat pump manufacturers. It also could meet the requirement of precise refrigerant gas leakage detection for laboratory and research institute.
Show More
Features
Long gas chamber NDIR technology
Single or Multi channel optional
Backlit LCD display provides intuitive and real-time readings
Integrated RS232/RS485 digital output with 4-20mA analog output
Offering option of Convenient calibration functions for zero point, full scale or customized multipoint manual calibration
Built-in auto-zero pump, efficiently decrease the calibration frequency
Modular sensor design, easy maintenance
Specifications
| | CO2 Sensor CM1106-C |
| --- | --- |
| Supported Gas | A2L gases ( R32,R454A,R454B,R454C); A3 gas R290; CFC,HCFC,HFC,HFO,blends |
| Measure Range | 0~100%LFL (customizable) |
| Accuracy | 1%FS |
| Resolution | 0.01% |
| Response Time | T90<25s |
| Flow Volume | 0.15~1.5(L/Min) |
| Sampling Mode | Pump in |
| Display | LCD |
| Power Supply | 100~240VAC |
| Size | Standard 3U rack |
Show More
You can contact Cubic by telephone, mail or email , or you can submit an online Request for Quotation Form.
Email: info@gassensor.com.cn
Required*
CONTACT SALES