EMAIL

Home > Product > Refrigerant Gas Leakage Monitoring Sensor
Indoor Air Quality

Outdoor Environment

Health Medical

Automotive Electronics

Safety Alarm

Smart Metering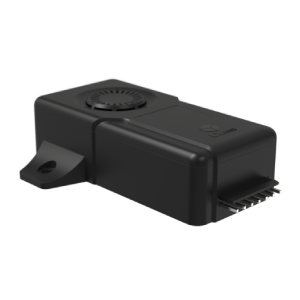 Industrial Infrared A2L and A3 Refrigerant Gas Sensor-AM4203 Series
AM4203 Series
AM4203 Series is focused on NDIR refrigerant gas sensor that offers industrial grade accurate and reliable detection of A2L gases (including R32, R454A, R454B and R454C), and A3 gas R290.
Based on NDIR (Non-Dispersive Infrared) technology, AM4203 Series could detect and monitor refrigerant gas leakage and provide early warning. It has the advantages of fast response, excellent accuracy and good long-term stability. Full auto baseline calibration mechanism also secure free of maintenance during its life span.
To adapt for industrial and commercial multi-drop communication application, AM4203 Series is extended with 12/24 VDC power supply, RS485 and Modbus communication. It could fulfill more efficient integration with industrial refrigerant monitoring systems.

Show More
Features
Dual-beam NDIR technology
0-100% LFL measurement range for refrigerant gases
Excellent accuracy over full meaurement range under matrix calibration
Advanced auto baseline calibration mechanism
Industrial grade 12/24VDC power supply, RS485 and Modbus communication
Long life span of 15 years
OEM and ODM flexible service
Fulfillment with UL 60335-2-40 requirements
Specifications
| | CO2 Sensor CM1106-C |
| --- | --- |
| Principle | Dual-beam NDIR |
| Measurement Range | 0~50% LFL (Extendable up to 100% LFL) |
| Resolution | 1%LFL |
| Accuracy | ±2.5% LFL up to 25%LFL; ±5% LFL or 10% indication above 25%LFL |
| Response Time | <30s |
| Communication | RS485, Modbus |
| Working Environment | -20~60℃;0~95%RH(non-condensing) |
| Power Voltage | 12/24V DC |
| Average Current | 500mA |
| IP Grade | IP54(Optional:IP65 ) |
| Life Span | 15 years |
Show More
You can contact Cubic by telephone, mail or email , or you can submit an online Request for Quotation Form.
Email: info@gassensor.com.cn
Required*
CONTACT SALES