EMAIL

Home > Product > Spirometer
Indoor Air Quality

Outdoor Environment

Health Medical

Automotive Electronics

Safety Alarm

Smart Metering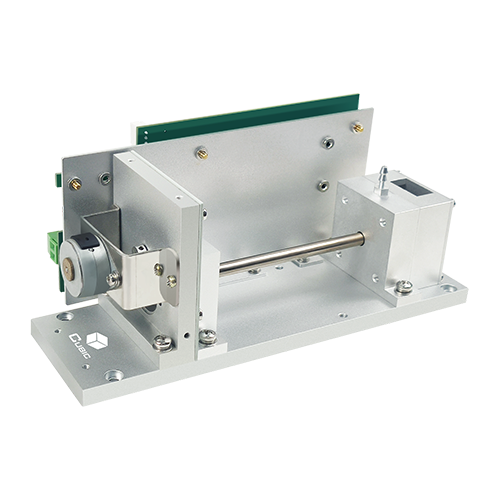 Diffusion Capacity for Carbon Monoxide of Lung(DLCO) NDIR Gas Sensor
Gasboard-2050
Gasboard-2050
DLCO gas sensor Gasboard-2050 can realize online measurement of CH4 and CO for DLCO based on non-dispersive infrared (NDIR) technology. DLCO is a test that measures the gas exchange capacity between the alveoli and the blood and is used to identify interstitial lung diseases and evaluate the effect of chemotherapy. Surgeons use DLCO to evaluate whether the patient can tolerate pneumonectomy and lung volume reduction surgery. DLCO gas sensor has essential importance during the DLCO test. Cubic DLCO gas sensor Gasboard-2050 has mechanical chopped IR source for fast response times. With temperature and pressure compensated, Gasboard-2050 is high accuracy and excellent stability. Gasboard-2050 is a modular approach of easy assembling with good availability and a high-volume through-put manufacturing.
Show More
Features
Nondispersive infrared sensor for online measurement of CH4, CO and CO2
Mechanical chopped IR source
Fast response times(T10-T90:<300ms @1L/min flow)
Excellent stability, high accuracy(±1% FS)
Temperature and pressure compensated
Wider working condition
High performance-cost-ratio
Specifications
CO2 Sensor CM1106-C
Operating Principle
NDIR
Measured Gas
CO,CH4,CO2
Measurement Range
CO: 0~3500ppm(0~0.35%vol);
CH4: 0~3500ppm(0~0.35%vol);
CO2: 0~5%vol(up to 10%available)
Accuracy
±1% FS
Response Time
T10~T90 <300ms@1L/min ; T10~T90<450ms@0.5L/min
Output Frequency
16Hz
Working Condition
0℃~45℃,0-90%RH (non-condensing)
Working Pressure
750mBar~1150mBar
Power Supply
12V DC
Signal Output
UART(TTLor RS232)
Show More
You can contact Cubic by telephone, mail or email , or you can submit an online Request for Quotation Form.
Email: info@gassensor.com.cn
Required*
CONTACT SALES