EMAIL
Home > PRODUCT > VOC Sensor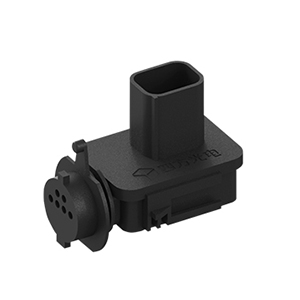 Automotive Air Quality Monitoring Sensor
AQM-1020
Automotive air quality sensor AQM-1020 is an automotive-grade air quality sensor based on the MOX principle and MEMS manufacturing process. It detects the redox gas in the environment to determine the air quality level of the air-conditioning inlet and through ECU to automatically control the air inlet valve of the air conditioner to maintain the freshness of the air in the car.
Features
MEMS chip Metal Oxide Semiconductor Technology
In-house MEMS Chip and Nano Material Design and Manufacturing
Multi-gas simultaneous monitoring of CO, NO2, NH3 (optional), VOC (optional)
Vehicle-level (AEC-Q compliance) circuit design can be suitable to the harsh vehicle environment
Specifications
| | CO2 Sensor CM1106-C |
| --- | --- |
| Operating principle | Metal oxide semiconductor |
| Measurement range | CO/HC and NOx (Extensible detection NH3 or SO2 gas, need to be customized) |
| Air velocity range | ≤10 m/s |
| Digital output | LIN/PWM |
| IP rating | IP6K7 |
| Working temperature | -40~+85℃:-40~+85℃,5-95%RH (non-condensing) |
| Storage temperature (Short term range, max of 2 hours) | -40~+125℃,5-95%RH (non-condensing) |
| Power supply | 9V~16V DC (standard voltage 12V DC) |
| Working Current | ≤40mA |
| Standby Current | ≤100μA |
| Module weight | ≤15g |
| Dimensions | 45*31*35.8 mm |
You can contact Cubic by telephone, mail or email , or you can submit an online Request for Quotation Form.
Email: info@gassensor.com.cn
Required*

Buy Our Products at Your Local Distributor
Add: Fenghuang No.3 Road, Fenghuang Industrial Park, Eastlake Hi-tech Development Zone, Wuhan, 430205, China
Tel: +86-27-81628827
Fax: +86-27-87401159
Email: info@gassensor.com.cn
© 2002-2023 Cubic Sensor and Instrument Co.,Ltd. All rights reserved.