EMAIL

Home > Product > CO2 Sensor
Indoor Air Quality

Outdoor Environment

Health Medical

Automotive Electronics

Safety Alarm

Smart Metering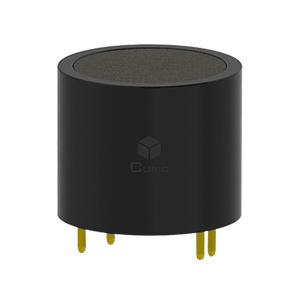 NDIR CO2 Sensor SRH-40
SRH-40
SRH-40 sensor is based on the two beam non-dispersive Infrared (NDIR) technology to detect CO2 concentration range 0-40%. SRH-40 NDIR CO2 sensor is cost-effective and high performance, ideally suited to be applied for grain storage, silobag monitoring. SRH-40 CO2 sensor can also be used for intelligent agriculture, industrial safety, environmental monitoring, gas drainage pipes monitoring and other situations.
Show More
Features
Silobag grain CO2 monitoring application
Shock-resistant IR source available, diffused gas sampling via mesh to remove the dust
With full range linearized and digital signal output
Embedded temperature compensation and matrix calibration to ensure high accuracy
Fast response
High accuracy, high stability
Easy to be integrated, no moving parts
Standard industrial size (20 mm), to fit an existing detector
Specifications
CO2 Sensor CM1106-C
Principle
NDIR
Measurement Gas
CO2
Measurement Range
0-40%Vol
Accuracy
0-5%Vol: ≤±0.5%Vol;
5%-40%Vol: ≤±10% of reading
Resolution
0.01%Vol
Response Time
T90<25s
Output
UART_TTL (2.5-3.3V)
Working Condition
-25 ~ 55℃, 0~95%RH (non-condensing)
Storage Condition
-40 ~ 70℃, 0~95%RH (non-condensing)
Power Supply
3.3~5.5V DC
Working Current
<40mA
Lifespan
>10 years
Dimension
Dia20*H16.6mm
Show More
You can contact Cubic by telephone, mail or email , or you can submit an online Request for Quotation Form.
Email: info@gassensor.com.cn
Required*
CONTACT SALES