On December 18, 2020, The Ministry of Industry and Information Technology of the People's Republic of China awarded Cubic Sensor and Instrument Co., Ltd. the honor of outstanding demonstration enterprise in national "One-stop" application plan of "Industrial Strong Foundation Project.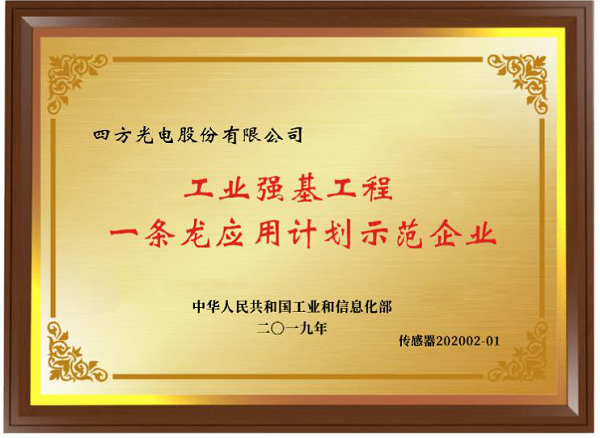 Pic 1: Cubic sensor was awarded as bronze medal by the Ministry of Industry and Information Technology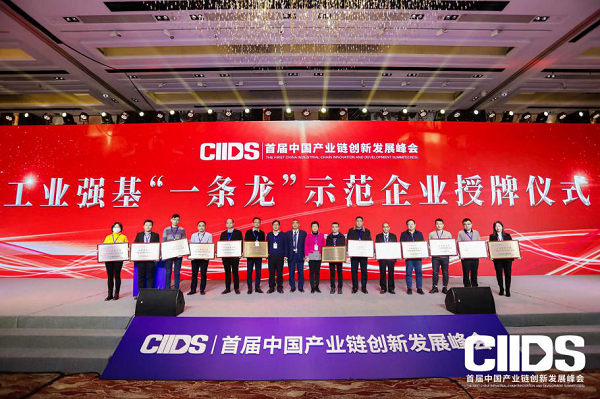 Pic 2: Seminar and awarding ceremony
According to the "Notice of the General Office of the Ministry of Industry and Information Technology on Announcement of the List of Demonstration Enterprises and Demonstration Projects for the "One-stop" Application Program of Key Products and Processes in Industrial Strong Foundation Projects in 2019" (Gongxindian Guihan [2019] No. 212), with years of independent innovation, advanced manufacturing, quality control and other hard power in the field of smart gas sensors, Cubic has won the Ministry of Industry and Information Technology's 2019 industrial strong foundation project key product and process "one-stop" application plan demonstration enterprise, marking Cubic Smart Gas Sensors have become a key component of the country's new strategic industrial chain and supply chain.
The project undertaken by Cubic as a demonstration enterprise is the research and industrialization of NOx sensors for engines. Cubic has mastered the core component chips and sensor packaging technology required by the engine O2 sensor and NOx sensor, and has built the component sensor chips and packaging production lines. At present, Cubic has successfully produced vehicle and car O2 sensor and NOx sensor suitable for high temperature and vibration scenarios. Through the implementation of this project, our high-temperature and low-temperature co-fired ceramics (HTCC/LTCC) and high-temperature sensor packaging technology platforms will lay the technical foundation for our future development of high-temperature solid electrolyte series sensors.
In recent years, with the rapid development of artificial intelligence, big data, Internet of Things, and the Internet, the application of sensors in automobiles, smart homes, smart medical care, wearable devices, and smart mobile terminals has greatly expanded. Cubic sensors will have an effect on the application development of upstream industry such as materials, manufacturing and testing equipment, and downstream applications such as air quality, automotive electronics, medical health, safety monitoring and smart metering. As sensors are important for many application industry chains, Cubic will continue to expand our product ranges according to business development needs in the future.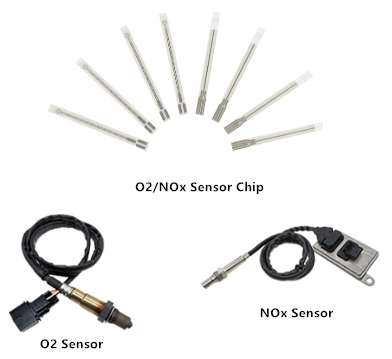 As a high-tech enterprise focusing on the R&D and production of high-quality multidisciplinary intelligent sensors, Cubic has developed non-dispersive infrared (NDIR) technology, light scattering detection (LSD) technology, ultrasonic (Ultrasonic) technology, ultraviolet differential absorption spectroscopy (UV- The gas sensing technology platform based on the principles of DOAS) technology, thermal conductivity (TCD) technology, and laser Raman (LRD) technology and other gas sensor technology platforms. Cubic has formed two major industrial ecosystems of gas sensors and gas analysis instruments, and dozens of different products, which are widely used at global home appliances, automobiles, medical, environmental protection, industry, energy metering and other fields. What's more, Cubic gas analysis instruments are widely used in various fields such as environmental monitoring, metallurgy, coal chemical industry, and biomass energy. In the health and medical field, the Cubic developed oxygen sensors for oxygen generators, flow and gas composition sensors for ventilators, and infrared EtCO2 sensors for monitors.
Dr. Xiong Youhui, Chairman of Cubic, said: Cubic has won the "Ministry of Industry and Information Technology 2019 Key Products and Process One-stop Application Program Demonstration Enterprise". It is an approval and state-certified in China and we will insist on independent technological innovation based on national strategy and market demand. We will continue to innovate and transform independently, comprehensively consolidate and upgrade the manufacturing process and technical level of smart gas sensors to achieve leapfrog development in gas sensor industry.