EMAIL

Home > Product > Ultrasonic Gas Meter & Module
Indoor Air Quality

Outdoor Environment

Health Medical

Automotive Electronics

Safety Alarm

Smart Metering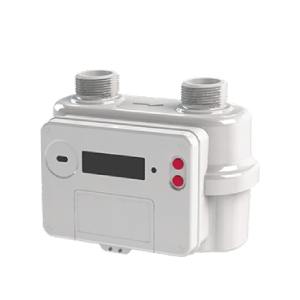 Residential Ultrasonic Gas Meter
USM-G2.5/G4
Gas Meter(G2.5/G4)
USM Series Ultrasonic Gas Flow Meter is a type of electronic meter that adopts TOF (Time of Speed) principle to measure flow velocity of gas medium, with class 1.5 accuracy and high stability, USM-G2.5/G4 is widely applied for residential natural gas metering application.
Show More
Features
Innovative ultrasonic gas flow sensor technology;
Built-in temperature compensation;
High measurement sensitivity and accuracy with intelligent software algorithm for air,100% CH4, H1 and different natural gases;
Long-term stability of accuracy;
Anti-contamination, high corrosion resistance;
Low pressure loss due to absence of obstructing objects within flow path;
No magnetic induction elements, free from magnetic field effect;
Low power consumption, long lifespan;
Low operation & maintenance cost;
Compact size, light weight, easy installation;
Compliant to OIML R137 and EN14236 class 1.5;
GPRS and NB-IoT solutions are optional.
Specifications
CO2 Sensor CM1106-C
Measurement Range
USM-G2.5: 0.025~4 m³/h [0.88~ 141.26 ft³/h]
USM-G4: 0.04~6 m³/h [1.41~ 211.88 ft³/h]
Accuracy
Class 1.5
Error
Qmin≤Q<0.1Qmax: ±3%;
0.1Qmax≤Q≤Qmax:±1.5%
Battery
3.6V Lithium battery
Connector Type
Aluminum case: Screw thread, G1-1/4
Steel case: Screw thread, M30*2
Dimensions(mm)
210*113.5*149
Weight(kg)
1.1
Center Distance of Connectors (mm)
110
Working Pressure
0~20kPa / 0~2.90psi
Pressure Loss
200pa / 0.029psi or less
Working Temperature
-20℃~55℃ / -68℉~131℉
Storage Temperature
-30℃~70℃ / -86℉~158℉
Protection Class
Aluminum case: IP54
Steel case: IP65
Show More
You can contact Cubic by telephone, mail or email , or you can submit an online Request for Quotation Form.
Email: info@gassensor.com.cn
Required*
CONTACT SALES