EMAIL
Home > PRODUCT > OEM Module & Monitor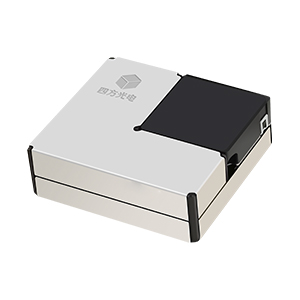 Integrated Air Quality Sensor Module
AM1002
AM1002 is an integrated air quality sensor module with function of particle concentration, VOC concentration, temperature and relative humidity measurement. Particle concentration is measured by laser particle sensor which uses light scattering principle. It measures and calculates the suspended particle number exactly, and output particle mass concentration μg/m3 directly via mathematical algorithm and scientific calibration. VOC sensor is MOX type, which has extremely high sensitivity to various kinds of organic volatile gases such as formaldehyde, benzene, ethanol, formic acid, nicotine and some inorganic gas like carbon monoxide, ammonia, hydrogen.
Features
4 in 1 sensor module which integrated particle, VOC and RH&T.
Real time PM1.0 PM2.5 and PM10 output simultaneously.
High accuracy, high sensitive and quick response.
Temperature compensation algorithm.
Matrix calibration technology and optimized algorithm, for high accuracy and consistency.
Long lifespan and high stability.
Small size, compact structure, easy to install.
Specifications
CO2 Sensor CM1106-C
Measurement range
Particle: 0~5000μg/m³
VOC: 0~10ppm
Temperature: -20℃~70℃
Humidity: 0~99%RH
PM accuracy
PM1.0/PM2.5: 0~100μg/m³ : ±10μg/m³ , 101~500μg/m³ : ±10% of reading
PM10: 0~100μg/m³ : ±25μg/m³ ,101~500μg/m³: ±25% of reading
(GRIMM, 25±2℃, 50 ±10%RH)
VOC consistency
Typical/Max: 200ppb/250ppb OR 20%/25%, whichever is larger
Temperature accuracy
0°C ~ 40°C: ±1°C
Humidity accuracy
Typical/Max: ±5%/±8% @5%-95%RH
Working condition
-20℃~60℃, 0~95%RH(non-condensing)
Storage condition
-40°C ~ 80°C, 0-95%RH (non-condensing)
Power supply
DC 5V±0.1V; ripple wave <50mV
Working current
<100mA
Signal output
UART_TTL
Dimension
W38*H35*D12 (mm)
You can contact Cubic by telephone, mail or email , or you can submit an online Request for Quotation Form.
Email: info@gassensor.com.cn
Required*

Buy Our Products at Your Local Distributor
Add: Fenghuang No.3 Road, Fenghuang Industrial Park, Eastlake Hi-tech Development Zone, Wuhan, 430205, China
Tel: +86-27-81628827
Fax: +86-27-87401159
Email: info@gassensor.com.cn
© 2002-2023 Cubic Sensor and Instrument Co.,Ltd. All rights reserved.