EMAIL

Home > Product > IAQ Controller & Monitor
Indoor Air Quality

Outdoor Environment

Health Medical

Automotive Electronics

Safety Alarm

Smart Metering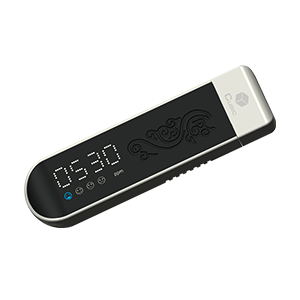 Mini USB CO2 Detector
CM01
CM01
Mini Carbon Dioxide Detector CM01 is a USB plug-in CO2 detector with a compact size and fashinable design,easy to carry. Integrated with the Cubic NDIR high accuracy CO2 Sensor, it can detect the real-time CO2 concentration in the room or offices and display it in the digital screen. Sense the air quality of the environment anytime, anywhere.
Show More
Features
Standard USB plug-in interface, convenient to use
Compact size, easy to carry
4-Digital screen display for real-time concentration
High accuracy and fast response
Alarm when CO2 concentration exceeds the set value (1000ppm, 1500ppm)
Specifications
| | CO2 Sensor CM1106-C |
| --- | --- |
| Operating principle | Non-dispersion infrared (NDIR) |
| Measurement range | CO2: 400~5000ppm |
| CO2 accuracy | ±(50ppm+5% of reading) |
| Power supply | DC 5V |
| Working condition | -10°C~50°C,0~95%RH(non-condensing) |
| Storage condition | -20℃~60℃,0~95%RH(non-condensing) |
| Dimension | W101.9*H26.4*D16(mm) |
Show More
You can contact Cubic by telephone, mail or email , or you can submit an online Request for Quotation Form.
Email: info@gassensor.com.cn
Required*
CONTACT SALES